North West Baby Picture: Kanye West Talks Christian Faith Amid Baby Reveal (PHOTO)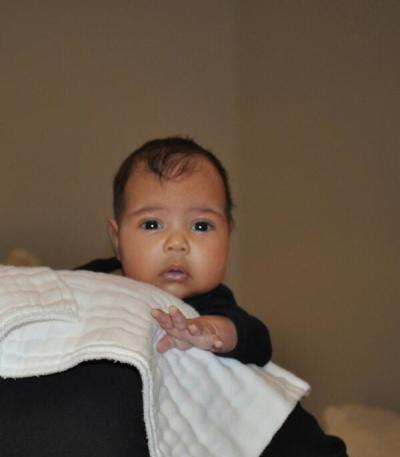 Kanye West debuted the first ever photo of Kim Kardashian's baby, North, on the "Kris" show Friday and the rapper also opened up about his Christian faith.
After a long wait fans finally got a first glimpse of baby North, who has been nicknamed Nori, on Kardashian matriarch Kris Jenner's talk show. Kardashian, 32, gave birth to the couple's first child naturally on June 15 and up until Friday the newborn had not been seen publicly.
"She looks like kanye she has his cheeks and she is almost as dark as him and she has big eyes like Kim... toocute," one "Kris" audience member previously tweeted prior to Friday's unveiling.
The Hollywood couple, who began dating in 2012, reportedly turned down a $4 million photo offer made by an Australian news outlet as West refuses to profit off of his daughter.
"North is very beautiful. She has big cheeks, a lighter complexion than Kanye, but closer to Kanye's color than Kim's," one onlooker - who reportedly caught a glimpse of the picture – told CNN.
"She has straight black hair and almond eyes just like Kim. She has a round face and is really cute," the source added.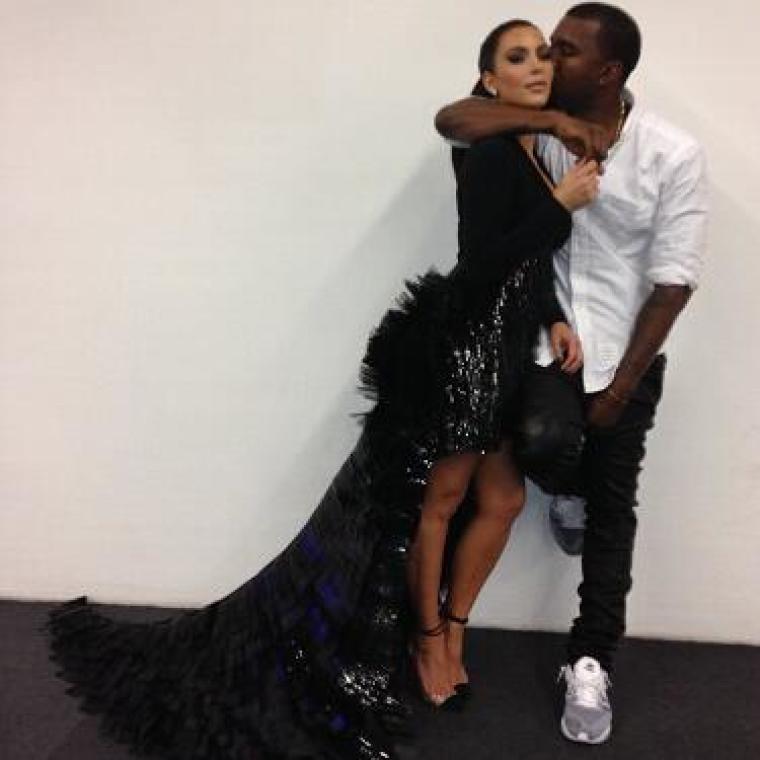 The "New Slaves" rapper, 36, revealed that he plans to raise his daughter with strong "Christian values" and he opened up about how fatherhood has changed him for the better. Both West and Kardashian are practicing Chistians.
"Its such a blessing," West said about baby North. The newborn has ultimately inspired the Grammy award-winning artist to now "really create and really do God's work."
West has received widespread criticism over his high profile relationship with Kardashian ever since they began dating however he defended his love for the reality TV star in his candid interview with Jenner.
"I could have people saying, this is going to damage your credibility as an artist or as a designer, and I say, you know, I don't care, I love this woman," West told Jenner about dating Kardashian.
"Or someone could say ... everyone knows you don't like paparazzi, but why would you be with this person? And I would say, I'm being with this person because I love this person and she's worth it to me," he explained.