NRA Page Goes Dark: Facebook, Twitter Down But NRA News Says Newtown Shooting 'Mental Health Issue'
The NRA Facebook page went dark and its Twitter account silent Friday after news broke of the deadly Sandy Hook shooting in Newtown, Connecticut. Meanwhile, the NRA News programs have already addressed the Newtown shooting.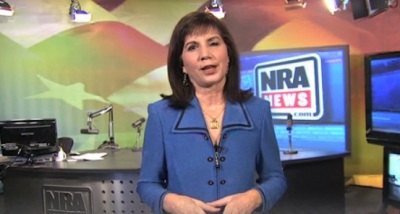 Has the National Rifle Association been hacked or is it all part of some strategic PR move before commenting on gun laws?
It's been three days, going on four now. The NRA's main Facebook page has been shut down and all of it's Twitter account, including @NRA and @NRANews, has not released a single tweet since early Friday morning.
The last tweet sent by the NRA was at 6:36 a.m.: "10 Days of NRA Giveaways - Enter today for a chance to win an auto emergency tool!"
The only pages left functioning is the Facebook page for the NRA blog and website for NRA News (www.nranews.com).
Being hacked is a likely scenario given that Westboro Baptist Church's website was recently hacked by the group Hackers Anonymous when the extremist group wanted to picket the funerals of the Newtown shooting victims.
However, it is the more likely scenario that the National Rifle Association has intentionally stayed silent since it's NRA News broadcasting has still continued.
While its Facebook and Twitter pages has gone dark, NRA News host Ginny Simone tackled the topic of "tougher gun laws" during Monday's program, although she and her guest John Fund, a National Review columnist, veered on the side of not supporting tighter gun control.
"What do we see coming right out of this tragedy right away? You've got Mayor Bloomberg, you've got Sen. Chuck Schumer and Sen. Dianne Feinstein insisting that we need tougher gun laws. And you look at Connecticut, and they're number five when it comes to the strictest gun laws in the country," Simone said.
Fund said that politicians won't pass new gun control laws although they are talking about it. "So for them to come right out of the box within hours, or barely a day after this, and talk about new gun control legislation is either irrelevant or its frivolous."
He later said the Newtown shooting, carried out by suspect Adam Lanza, was a "mental health issue." He added that the top three school shooting incidents in the world did not take place in the United States.
"The top three were in either Britain or Germany, which have extremely strict gun control laws -- far stricter than anything in this country."
Oregon Mall Shooting: Woman on Heroic Act by Macy's Employee at Clackamas Town Center