Obama Calls Shooting Rampage 'Tragic and Shocking'
President Barack Obama has condemned the slaughter of 16 Afghan civilians by a U.S. soldier, saying it was "tragic and shocking."
Obama personally assured Afghan President Hamid Karzai via a telephone conversation that the U.S. would "hold fully accountable anyone responsible." However, it is thought the incident will plunge American-Afghan relations into a deeper crisis following raised tensions over previous weeks.
Earlier, President Karzai called the shooting rampage as an unforgivable "assassination."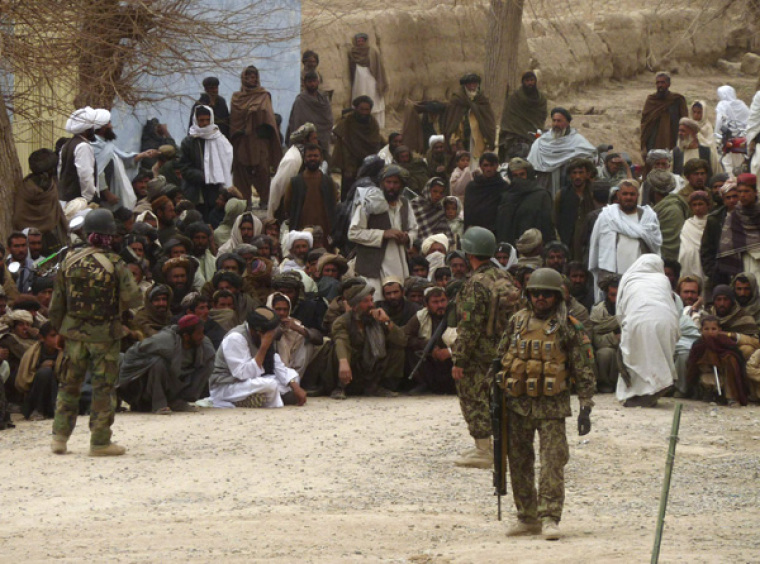 In response the White House released a statement confirming Obama's "administration's commitment to establish the facts as quickly as possible and to hold fully accountable anyone responsible."
"This incident is tragic and shocking, and does not represent the exceptional character of our military and the respect that the United States has for the people of Afghanistan. I fully support Secretary Panetta's and General Allen's commitment to get the facts as quickly as possible and to hold accountable anyone responsible," Obama said.
Officials are not releasing the name of the soldier who left his military base and attacked homes in two separate villages. The Afghani citizens were asleep when he entered their homes and fired several rounds, killing a total of 16 people, including nine children and three women. One report states that he then set fire to the bodies before turning himself in to authorities.
Afghan President Hamid Karzai issued a statement saying that the deaths were "intentional."
He added, "When Afghan people are killed deliberately by U.S. forces, this action is murder and terror and an unforgiveable action."
Eleven family members were killed in the early-morning attacks, which are sure to increase the anti-American sentiment already rife in the country.