One Direction Creates Teen Frenzy At Rockefeller Plaza: Who Are They? (VIDEO)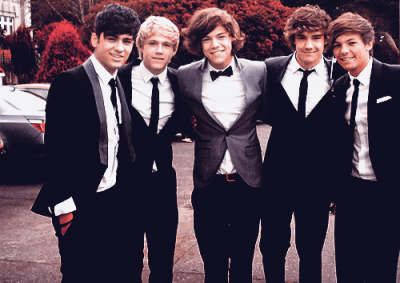 Thousands of screaming fans flocked to Rockefeller Plaza on Monday morning hoping to catch a glimpse of the renowned pop group One Direction, but many people are still wondering who exactly the they are.
In scenes similar to a Justin Bieber concert, thousands of adoring teen fans began hysterically screaming when Niall Horan, Zayn Malik, Liam Payne, Harry Styles and Louis Tomlinson hit the stage at Rockefeller plaza to perform live.
The swooning fans had reportedly waited overnight for almost 10 hours to witness One Direction's live performance filmed by the "Today Show," according to NBC.
The award-winning British-Irish boy band fittingly arrived at Rockefeller by double decker bus before performing several songs from their debut album Up All Night.
While they have already drawn comparisons to legendary boy bands including The Beatles, many people have still never heard of One Direction.
In 2010 the group was spontaneously formed by Simon Cowell after each member failed to wow U.K. "X-Factor" judges as solo artists.
Due to growing popularity, One Direction quickly landed a $2.5 million dollar deal with Syco Records through Sony Music. The group's debut single, "What Makes You Beautiful," peaked at no. 1 in the U.K. music charts just one week after its release and also won a BRIT award for Best British Single in 2012.
In September, One Direction announced its debut headline "Up All Night" tour around the U.K. and sold out within minutes, which critics predict will likely occur in the U.S.- their fan base said to be in the millions.
One Direction looks set to take America by storm, and on Monday became a trending topic on Twitter due to the group's "Today Show" performance.
Their premature success has already landed them endorsement deals with Pokémon and Nokia, and the One Direction VEVO channel is currently seventeenth most subscribed Youtube channel of all time in the United Kingdom.
One Direction's "Up All Night" album features songs written by American Idol winner Kelly Clarkson and Ed Sheeran, and was the fastest-selling debut album on the UK Albums Chart of 2011.