Only Supermoon of 2017 Happens This Weekend
The first and last supermoon of 2017 will light up night skies on Sunday, Dec. 3.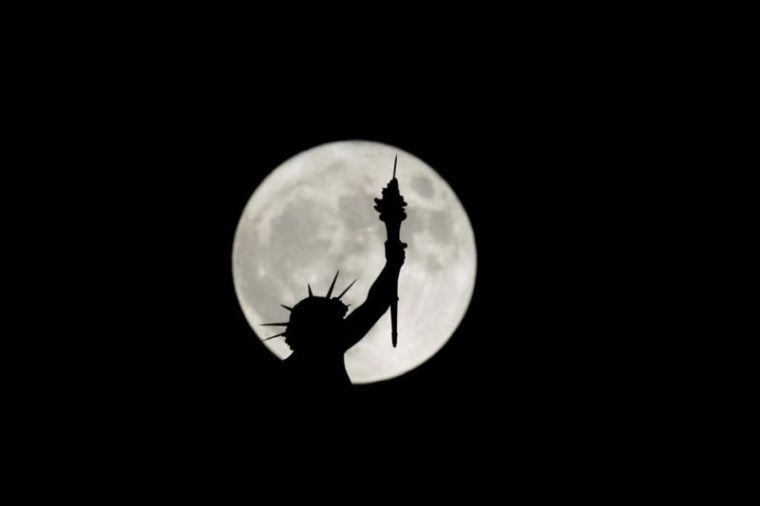 While a supermoon is not a rare phenomenon, since some years have several occurrences, this Sunday's spectacle will be this year's first and last. It should be visible in night skies across the world.
The moon reaches its fullest point at 8:46 a.m. MT on Sunday, but the best time to witness the December full moon, also called Cold Moon, is after sunset. That is because of the optical illusion called Moon illusion which causes the Earth's only natural satellite to appear bigger when closest to the horizon than when it is high up in the sky.
A supermoon occurs when a full moon happens the same time the moon is at or near the perigee —the point of the orbit closest to the planet —which makes it appear bigger and brighter than the usual. According to NASA, it can appear 14 percent larger in diameter. Contrary to what we see in photos promoting the phenomenon, NASA emphasized that there will not be much of a difference from a typical full moon. Given that the 14 percent increase in size is to an object in the night sky that can be covered with a fingernail, the supermoon will not actually appear significantly bigger.
More importantly, the agency stressed that popularized images of the phenomenon, in which the supermoon is snapped next to buildings and other objects, making it significantly larger in comparison, is misleading. While it makes for good photos, the effect can be replicated during other phases of the moon.
Skygazers should tune in to their local weather stations to see if viewing conditions are favorable. If the weather does not permit, the Virtual Telescope Project will broadcast a live stream of the only supermoon of 2017 rising over Rom at 11 a.m. ET.
Additionally, two supermoons are expected to rise a few weeks after this Sunday's spectacle. NASA says that two full moon cycles in January and February 2018 are supermoons.