Paris Hilton, DJ, Booed During Debut at Sao Paulo Music Festival: 'Absolutely Horrible' (VIDEO)
Paris Hilton, DJ, was booed during her debut at Brazil's Pop Music Festival, which took place in Sao Paulo on the weekend. The heiress also unveiled her new song, "Last Night," featuring another prominent DJ, AfroJack.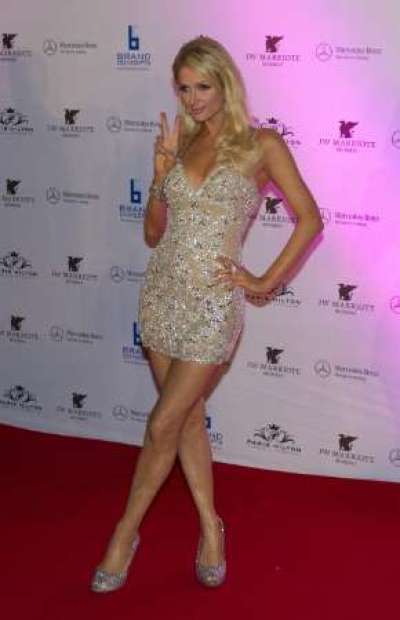 Paris Hilton's DJ attempt was booed when she initially got on stage, and afterwards the crowd's reaction was largely mixed, according to the Mirror. Some festival goers were excited, however, as the DJ, spackled with rhinestones, took to the stage.
Donning diamond-encrusted headphones, the socialite began her pre-mixed set to some jeers of disapproval and shouts of enthusiasm, but, during the rest of the hour-long set, the crowd remained uncharacteristically quiet.
While the Sao Paulo Music Pop Festival had- at best- mixed reactions to Hilton's performance, YouTube viewers of the video were much less kind. Though Paris made a song with highly respected DJ AfroJack, the debut video was mostly disliked. Out of 272,000 views, only 263 liked it- compared to 4,256 dislikes on the site.
The comments accompanying the dislikes were even worse.
"262 people don't have ears or eyes," wrote timkul76, referring to the few who upvoted the video.
"This is just absolutely horrible. The songs weren't mixed in well, no fading, no video, and [the] song itself … This is 3 minutes of my life I'll never get back," said nomadmnemonic.
Hilton was seemingly unfazed by the criticisms and deaf to the boos at her performance. She tweeted about how much she enjoyed her set and Sao Paulo soon afterwards.
"Wow! What an incredible night! So happy you all loved my set! Loved watching you all smile & dance! One of the best night's of my life!" posted the socialite.
Paris Hilton's DJ debut won't end with Brazil. She is working on an album with AfroJack, according to TMZ, and plans to release an album with Snoop Dogg and LMFAO, NME reported.
In addition, she plans to tour the world as a DJ.
Paris Hilton "Last Night" at POP Festival 2012 (São Paulo, Brazil)