'Peaky Blinders' Season 4 Spoilers, Air Date & Updates: New Installment of BBC Two's Crime Drama to See Tommy Shelby's Death, Grace Burgess' Comeback?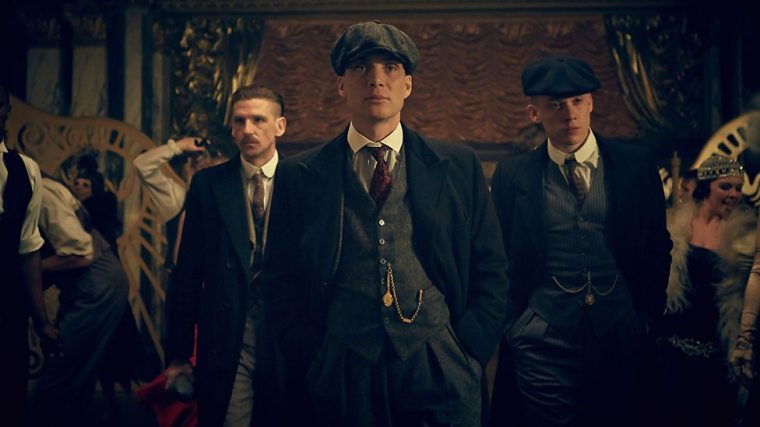 The third season of BBC Two's "Peaky Blinders" left with most of the Shelby family taken away in handcuffs. The Birmingham crime drama's Season 4 will not air soon, however, fans already started speculating about the characters' fate.
Will the new installment kill Tommy Shelby (Cillian Murphy) and bring back Grace Burgess (Annabelle Wallis)?
Tommy to Get His Death Wish?

Gangster boss Tommy shocked avid viewers in the third season after he apparently betrayed his relatives. Speculations are rife that the charismatic anti-hero will finally meet his death in the upcoming season because of the troubles he weaved in the past.
Murphy told The Guardian in May that his character Tommy is godless and is entirely unafraid to death. The actor added that the blue-eyed gangster is terrifying because deep down, he seems to be wishing to die.
The fourth episode of Season 3 saw Tommy almost getting his wish to die. After a failed attempt to murder Father John Hughes (Paddy Considine), the hustler turned crime lord was injected with drugs and was beaten half to death. However, the fifth episode showed Tommy recovering from the serious injury three months later.
According to The Week, most critics believed that the upcoming season of "Peaky Blinders" will less likely grant the wish of the highly cunning leader to die. Tommy is the most bankable character in the gangster family epic and the producers would surely be hard pressed to get him killed.
Grace to be Resurrected from Death?

The third season also featured the shortest-lived marriage of Tommy and Grace. The second episode of the installment made a heartbreaking twist after Grace was shot dead by an Italian gangster at a charity party she arranged.
Despite the apparent death, there are theories that Tommy's wife might return in the upcoming season. The speculations have basis because the third season did not showcase any funeral scene for the slayed character.
In an interview with Deadline, Wallis did not fully confirm or debunk the theory about her character. She said that she has friends who are obsessed with the show and they are so devastated after Grace's death. She added that she opted to say "maybe" to give them hope.
Air Date

There is still no official announcement about the air date of "Peaky Blinders" Season 4. The production for the new season has not yet started. If the show will follow its previous timeline, the new installment will most likely debut at the end of spring 2017.
The new season is also expected to be aired on BBC and Netflix. Per Bustle, the installment might premiere in the United Kingdom first before coming to online streaming services.