Photo of Donald Trump Playing Tennis Goes Viral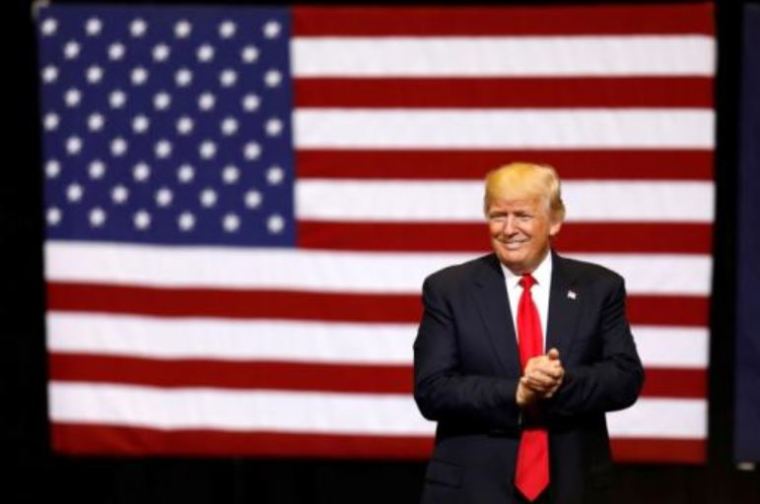 U.S. President Donald Trump receives a lot of internet buzz on a daily basis. Recently, some people have gained interest in rifling through archives of old photographs of the President several years prior to his assumption of the U.S. presidency. These images have resurfaced online, with some of them going viral.
Deadspin recently published an article featuring a "treasure-trove" of photographs of Trump that were taken several years ago. Some of the images were not so flattering to the President's physical appearance, but the story gained enough traction to garner over 200,000 views.
One of the old photos of President Trump that has recently gained ground on social media is a photograph of him playing tennis while wearing white-colored shorts made of a very sheer fabric. The photos eventually made their way to Twitter after they were featured in Deadspin's article.
According to Gossip Cop, Trump's tennis photo that has gone viral was actually taken nearly two decades ago, on Feb. 13, 2000. At the time, the businessman was preoccupied with his business ventures and was far from becoming the nation's leader. In the photo, he was wearing a tennis attire because he was competing in a tournament at Mar-a-Lago in Palm Beach, Florida.
Another photo of President Trump that has gained popularity online is an unflattering image of him at a Boston Red Sox game back in 2006, during which he was the one invited to toss out the game's first pitch.
The photograph surfaced recently when the President drew the ire of some Major League Baseball fans when he declined an invitation from the Washington Nationals to throw the first pitch of the game, which presidents in the past have been invited to do as a ceremonial gesture to their position as the country's executive leader.
This led to speculations of whether Trump was not particularly skilled at pitching or playing baseball. Others, on the other hand, have wondered whether the President's decision to refrain from attending the public event was to avoid getting passionately booed at by the game's large crowd.