Playboy Model Karen McDougal Discusses Alleged Affair With Donald Trump; White House Calls it 'Fake News'
Playboy Model Karen McDougal Discusses Alleged Affair With Donald Trump; White House Calls it 'Fake News'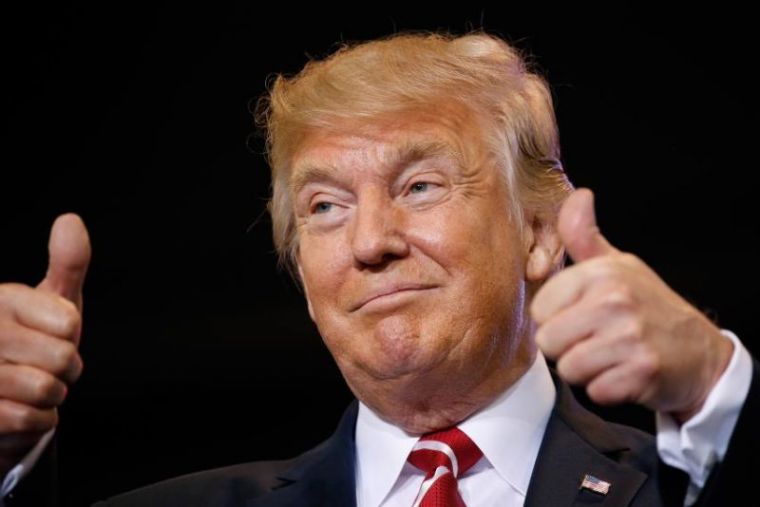 Former Playboy magazine model Karen McDougal recently claimed she had an affair with current United States President Donald Trump.
Based on a report from The New Yorker, which also contained confirmation from McDougal, the affair happened in 2006 -- at a time when Trump was already married to First Lady Melania Trump and their son was a few months old.
According to The New Yorker's Ronan Farrow, the 2006 affair between Donald Trump and McDougal was recounted in an eight-page note written by the latter that was eventually obtained by the publication through her friend, John Crawford.
When Farrow presented the note to McDougal, she confirmed she was the one who wrote it.
In one of the pages pictured in the report, McDougal wrote: "We got naked + had sex. After, we got dressed (to leave) + he offered me money." The former model admitted that gesture made her sad, and she refused to accept it. She then reiterated to Mr. Trump: "No thanks - I'm not 'that girl.' I slept w/ you because I like you -- not for money."
McDougal's story could have come out earlier or days before the election, but it can be recalled that the Wall Street Journal revealed in November 2016 that the owner of National Enquirer, American Media, Inc., purchased McDougal's story for $150,000 allegedly to keep it from being published.
The chairman and CEO of A.M.I., David Pecker, is a known good friend of Mr. Trump. Apart from McDougal's story, several former employees of A.M.I. told The New Yorker that the National Enquirer owner had always had the habit of buying the rights to publish an exclusive story only to bury it later.
In McDougal's case, the former model did not deny having to sign an agreement with A.M.I. Though she was apparently prohibited from discussing certain things in detail, she admitted to being regretful of signing that contract, saying she now felt it had taken away her rights.
"At this point I feel I can't talk about anything without getting into trouble, because I don't know what I'm allowed to talk about. I'm afraid to even mention his name," McDougal added.
On the other hand, the White House has already denied McDougal's story, dismissing it as an "old story" and "fake news."