RBI Baseball 15 on PS3, PS4, Xbox One, Xbox 360 Release Date: Makes A Grand Return With Anthony Rizzo on Cover
RBI Baseball 15 on PS3, PS4, Xbox One, Xbox 360 Release Date: Makes A Grand Return With Anthony Rizzo on Cover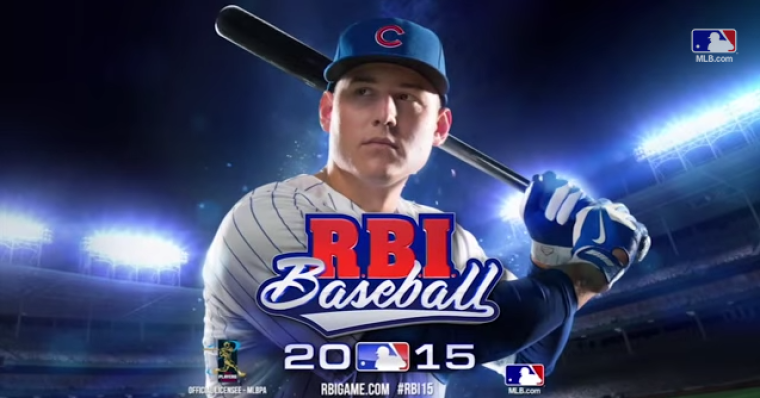 "R.B.I. Baseball 15" will return to the video game world with Anthony Rizzo as the cover athlete.
Major League Baseball Advanced Media announced that the game will have new features such as "authentic MLB ballparks." An online multiplayer game is also available that includes status tracking. There will also be 30 teams with 25 members each and players can choose the settings between easy, medium and hard."
"R.B.I. Baseball 15" boasts high resolution graphics that is being developed to suit new consoles, tablets and smartphones. Aside from the new features, making Rizzo and Pedro Martinez parts of the game is something players can look forward to.
Rizzo is a good choice for a cover athlete since he showed the "importance of sportsmanship and charitable acts." The player is always on the top ten lists of several National League offensive stats. In addition, he was the youngest player who received the Branch Rickey Award for outstanding community service.
The baseball player was asked about how it feels like to be the face of "R.B.I. Baseball 15." Rizzo expressed his enthusiasm by saying that being in the cover of promotional materials is "awesome" and "surreal."
Meanwhile, Martinez will be in charge of promoting the game. This is his first product endorsement after the Hall of Fame election last month. In 1992, Martinez became the Montreal Expos "rookie callup" when "R.B.I. Baseball 15" was released. The following year, he was also a top roster pick for the game.
Gamers can look forward to the stats tracking. This means that they can now continuously check their skills on the game including batting and pitching. Players can view leader boards according to player, team and season.
For more exciting matches, players can play in ranked games via online or consoles. The 25-man roster is also a big change from previous 16 players in a team. This can help gamers adjust their winning moves easily.
"R.B.I. Baseball 15" will be available this spring on PlayStation 4, Xbox One, iPhone, iPod Touch, iPad and several Android gadgets.