'Rick and Morty' Season 4: New Crossover Announced; Writer Reveals How One Fan-Favorite Almost Did Not Make It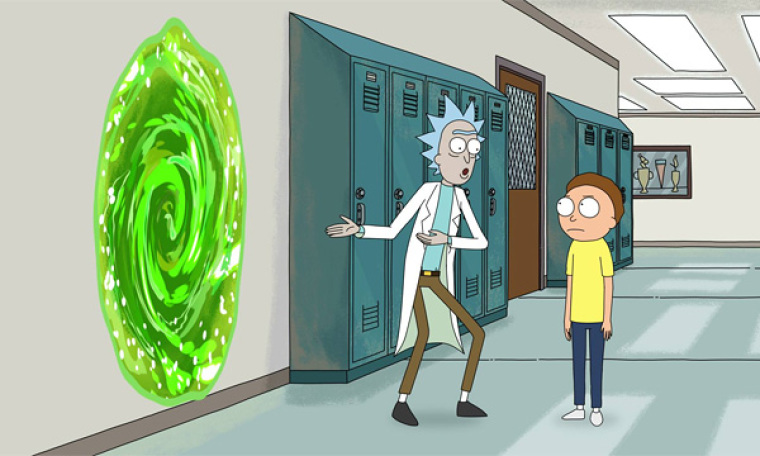 "Rick and Morty" is yet to be renewed for season 4, so while waiting for Adult Swim's verdict, fans can get their fix on the dimension-travelling duo with a couple of things.
First is a comic book miniseries that brings Rick and Morty to the world of the extremely popular fantasy tabletop role-playing game Dungeons and Dragons.
Written by Patrick Rothfuss and Jim Zub and drawn by Troy Little, the crossover starts with Morty asking Rick for help about the Dungeons and Dragons, which is described as the "the game all the cool kids at his school are playing."
"Naturally, things go horribly wrong as Rick, Morty, and the whole Smith family find themselves on an epic quest with no escape in sight," the synopsis teased.
Zub believes that this "Rick and Morty" and Dungeons and Dragons crossover is basically opening a Pandora's Box of "insane adventure material and iconic creatures from the granddaddy of all tabletop role-playing games," making it a perfect way for fans to explore the world of the dynamic duo while waiting on the fate of their TV adventures.
The comic series will not hit the shelves until August. Hopefully, by that time though, "Rick and Morty" season 4 has been made official.
Since co-creators Dan Harmon and Justin Roiland are not working on new episodes yet, it is safe to say it will be a while before the show returns since even if it gets the renewal.
There is a fix that's within reach though. With "Rick and Morty" season 4 still far off, fans can spend some time learning more about the characters introduced on the show so far.
Series writer and producer Mike McMahan helps with that by sharing the origin story of Mr. Poopybutthole. The breakout character from the second season almost did not make it out of the writer's room.
McMahan recently shared a picture of a script showing the original cold open for the character's debut episode "Total Rickall." In this episode, Rick explains that there is an Alien Parasite altering their memories.
Instead of Mr. Poopybutthole, a character named Bullet Boy actually enters the scene. He is described as a "bullet with goofy eyes, arms, and legs."
At some point, however, McMahan decides to trade Bullet Boy for Mr. Poopybutthole, which definitely feels like the good call seeing as how "Rick and Morty" fans have fallen in love with the character who likes to say "oo-wee" a lot.
Mr. Poopybutthole has been used in the show's season finales, teasing what's next for Rick, Morty, and the Smith family. He often breaks the fourth wall and talks to the audience. The last time viewers saw him, he has become a family man with wife and kids.
Fans expect to see more of him in "Rick and Morty" season 4, although at the moment, there is no word yet on when the show will return to the small screen. The previous season's success, however, makes fans believe that it is guaranteed to stay.