Rihanna Snubbed Rita Ora at Grammys Event? 'It Was Awkward'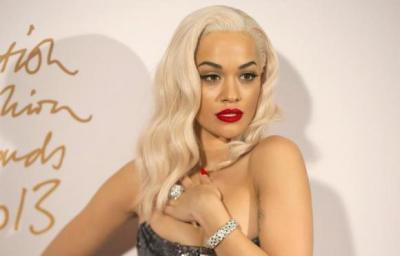 Rihanna reportedly ignored Rita Ora during Grammys week after the pair attended a number of the same events celebrating music's biggest night.
TO SEE PHOTOS OF RIHANNA AND RITA AT THE SAME EVENT CLICK HERE
The "Pour It Up" singer, 25, and the British pop star, 23, both attended 1 Oak nightclub in West Hollywood as well as Roc Nation's annual pre-Grammys brunch on Sunday however they reportedly did not acknowledge one another. Rihanna and Ora are both signed to Jay Z's Roc Nation label and while they have been friendly in the past, they have also been subject to recurring feud rumors.
"Rita and Rihanna were at the same parties all weekend. Rihanna deliberately kept her distance," a source told The Sun UK.
Ora attended many events, including the Grammy awards, with her famous boyfriend Calvin Harris. The Scottish DJ produced Rihanna's 2011 hit "We Found Love."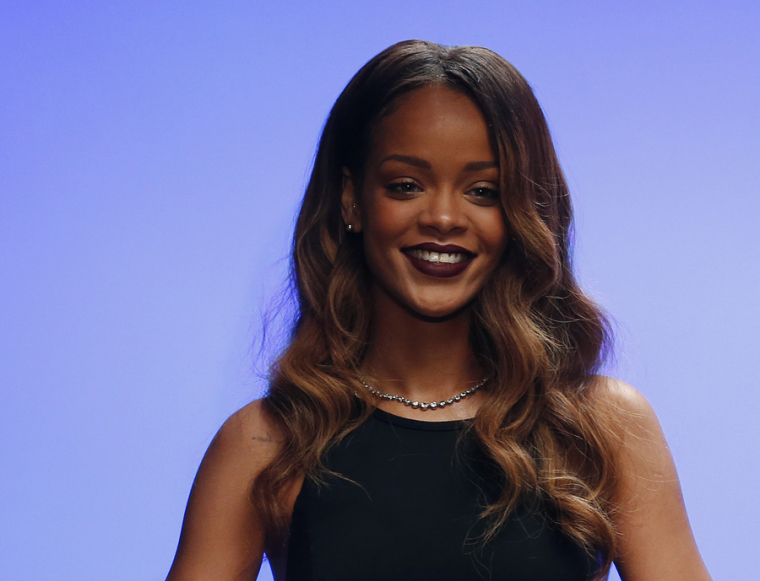 "She talked with Calvin at length but didn't acknowledge Rita," the source revealed. "It was awkward because they have the same management team and move in exactly the same circles."
Rihanna did not attend the Grammys however her "Unapologetic" album was named Best Urban Contemporary Album. The singer and Ora have reportedly been competing with each other for years.
"Rihanna's never been much of a fan of Rita because her style is so similar and they compete over songs," the insider said.
This is not the first time that the pair has been subject to feud reports. In 2012 critics questioned whether Jay Z, who was reportedly furious at the time over Rihanna's reconciliation with Chris Brown, was trying to replace the Bajan singer with Ora.
The hip hop mogul began promoting the "Radioactive" singer, who shares similarities with Rihanna, around the same time that the "Diamonds" singer reconciled with Brown. While the move raised questions about Jay Z's intentions, the rapper insisted his decision to promote Ora was "spontaneous" not calculated.
"This was all very spontaneous," Jay Z previously told New York radio station Z100 while promoting Ora's song "How We Do (Party)." "We just came to see some great friends over here at Z100 in my neighborhood and we knew they would like what they heard cause Rita is amazing. This is what radio is all about – feeling, emotion and discovering new music and artists and sharing it with a huge audience."