Rihanna Talks Chris Brown, Drake Brawl at NYC Nightclub
Rihanna Talks Chris Brown, Drake Brawl at NYC Nightclub
Rihanna is finally speaking out about the WIP nightclub brawl that took place between her alleged love interest rapper Drake and ex-boyfriend Chris Brown last June in NYC.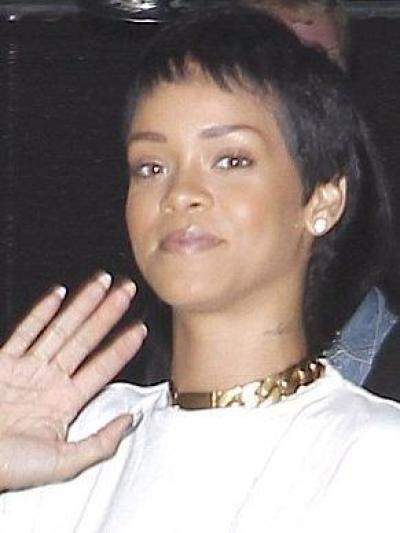 Several media reports surfaced about the physical altercation reportedly beginning when Brown, 23-year-old singer-songwriter, sent a bottle of champagne to Drake's table while the two were in WIP nightclub. While The Sun reported that the bottle was a peace offering to end a feud sparked from Drake's rumored romantic relationship with Rihanna, the publication stated that the rapper sent the bottle back to Brown.
The gesture reportedly caused Brown to confront the rapper, which resulted in a melee with glass bottles being thrown by the patrons in the building. The security staff belonging to each respective musician reportedly got involved in the scuffle, and Brown took to Twitter to vent about the matter.
"How (do) you party with rich (expletives) that hate," Brown questioned on his Twitter after the scuffle. "Throwing bottles like girls? #shameonya!"
Brown also tweeted a picture of his face with a gash on his chin, before removing any tweets that showed signs of the incident. While neither Drake or Brown confirmed the reports publicly, various media outlets named Rihanna as the cause for the strife between the two entertainers.
However, in a recent interview with Vogue magazine, Rihanna insisted that she had nothing to do with the matter.
"I wasn't even there," Rihanna informed the publication. "It had nothing to do with me."
While both Drake and Brown were forced to see one another once again at the MTV Video Music Awards that took place in September, some questioned if they would be able to exist in one another's space without another melee taking place. However, Rihanna let the world know that the two men being in the same room was not as complicated as some were making it out to be.
"It was easy," Rihanna told Vogue. "No problems."
Drake and Chris Brown Altercation in Night Club Aftermath