'Deadpool' Movie Release Date, Latest News: Ryan Reynolds Talks About Upcoming Film
'Deadpool' Movie Release Date, Latest News: Ryan Reynolds Talks About Upcoming Film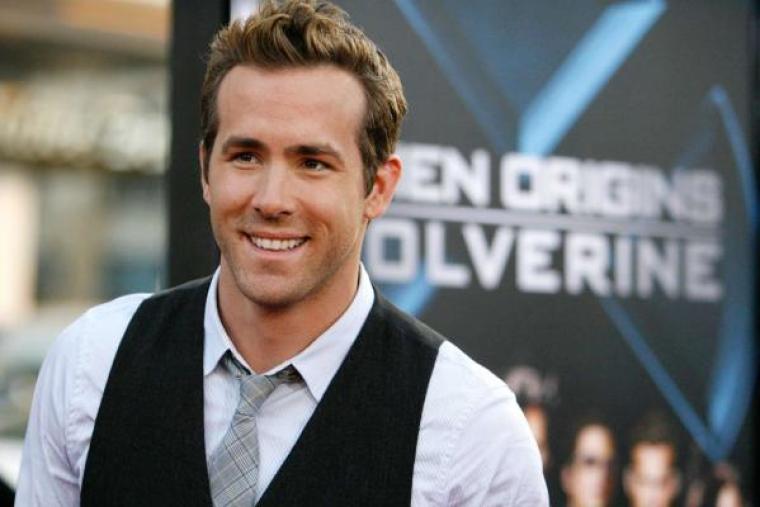 Ryan Reynolds discussed his upcoming Marvel superhero film "Deadpool."
The actor will start shooting scenes for the film in two months and said that it took a long time but it finally happened in the "right way," which is the most important. Reynolds revealed that "Deadpool" has a lower budget compared to other superhero films but that it could be an advantage.
If there is a need to be fulfilled, people are forced to be creative and that is the reason why the cast and crew will make the film they truly want. Reynolds previously starred in the DC Comics superhero film "Green Lantern," the actor was asked by MTV News if he is more pressured with the upcoming Marvel movie.
The Hollywood star immediately answered "of course not." Reynolds added that he has faith with the whole team and the entire preparation for the motion picture. It took "Deadpool" 11 years to prepare so he is out to put his "best foot forward."
Last summer, a leak of "Deadpool" debuted online showed an action sequence with Reynolds. There are speculations that the actor leaked the clip himself to facilitate the promotion of the film.
"I would have FOX's lawyers so far up my a-- they could smell Wade Wilson's feet," Reynolds jokingly answered.
The actor denied the he leaked the clip and added that he could have. He even joked that he may scan his outdated hard drive to check what he can publish.
Aside from Reynolds, rumors say that T.J. Miller from "Transformers: Age of Extinction" and Ed Skrein from "Game of Thrones" are joining the cast. Miller's role is not yet confirmed whether it is a physical part or just a voice over since based on the comic books, Deadpool hears voices in his head that he often argues with.
Skrein will reportedly play the villain T-Ray who is a psychopath that wants Wade Wilson a.k.a Deadpool killed. There are also speculations that he will be Doctor Killebrew.
"Deadpool" is set for a domestic release on Feb. 12, 2016.