Samsung Galaxy S6 Leaks Reveal Major Changes From Samsung
Samsung Galaxy S6 Leaks Reveal Major Changes From Samsung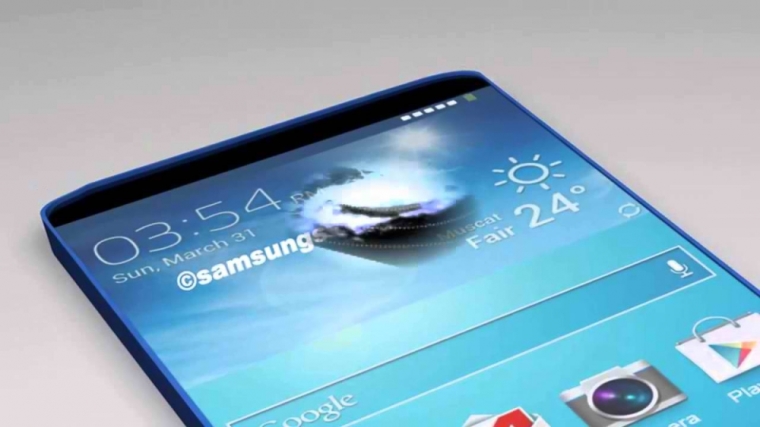 Samsung's upcoming Galaxy S6 has been hit with major leak after major leak and this time a new leak has come up via a foreign carrier that reveals two new variants of the Samsung Galaxy S6 are on the way.
Galaxy Club, a Dutch tech site, was one of the first to pick up on the leak that appeared online via carrier Vodafone Netherlands. The carrier's official website may have inadvertently revealed a product page of the Samsung Galaxy S6 and revealed the code to a previously unknown Samsung Galaxy S Edge.
The site does not reveal anything else about the specs, features, hardware or availability of either phone. However, based on the name itself and if compared to the Galaxy Note Edge, the Galaxy S Edge could also display the screen that curves along the right edge of the phone that works independent of the functions on the main screen. The curved edge could be filled by the user with shortcuts, controls, widgets and more.
Another leak that came out pertains to the new chipset that's going to be used for the Samsung Galaxy S6.
If rumors are to be believed, Samsung has decided to pass on the powerful Qualcomm Snapdragon 810 System-on-Chip for the Samsung Galaxy S6.
The new Snapdragon chip has been plagued with reports of overheating, so that might be the reason for the change, though Qualcomm has denied these claims.
In some reports, Samsung is said to be developing their own special Snapdragon 810 chip, but others claimed that Samsung was planning to use their own Exynos chips for the Galaxy S6 and for other upcoming models.
Samsung has been making advances with the new octa-core Exynos 7420 chip, which might perform even better than the Snapdragon 810. Because of this, some reports are saying that they are planning to lessen their reliance on the Qualcomm
Sources have already told BGR that the Samsung Galaxy S6 will sport a 14nm 64-bit octa-core processor, so it might be likely that they are moving to the Exynos 7420.