Tizen Powered Z1 Released By Samsung in Bangladesh After Success in India
Tizen Powered Z1 Released By Samsung in Bangladesh After Success in India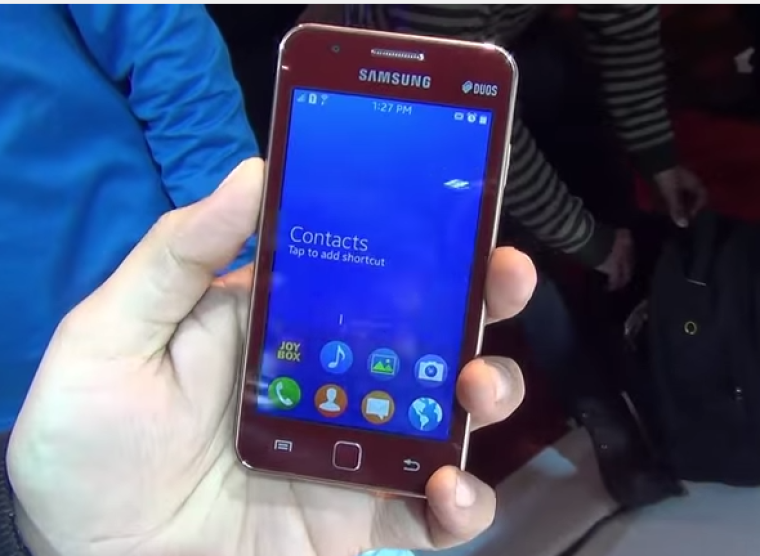 Samsung Z1 that is powered by Tizen is now available in Bangladesh after the smartphone's success in India.
The device was released on stores on Tuesday and Bangladesh is the first market aside from India. Samsung is out to promote their models in developing countries wherein affordable smartphones are needed.
The Tizen-based Samsung Z1 was launced in India in the middle of January. In a span of ten days, the Korean company sold 50,000 units of the device. The number is an "impressive" mark for a smartphone that was created for the first time.
As mentioned, its operating system is Tizen version 2.3. Samsung collaborated with Intel in developing Tizen, which was initially planned for high-end devices. The delayed development of the OS led the companies to focus on creating Tizen for "low and mid-range markets."
Their decision proved to be a good one based on Tizen's appeal to people who most probably never had a smartphone. Tizen is now deemed as the OS for everything including wearable devices, digital cameras and televisions.
As for its specifications, the Samsung Z1 weighs 112 grams and measures 120.4 by 63.2 by 9.7 millimeters. The screen size is 4 inches and has a resolution of 480 x 800 pixels.
When it comes to the CPU, the Z1 runs with Dual-core 1.2 GHz Cortex-A7 and a GPU of Mali-400. There is a micro SD slot that can accommodate up to 64 GB and an internal memory up to 4 GB of RAM.
The camera has gained positive reviews form Indian customers with its 3.15 megapixels with 2048 x 1536 pixel resolution. The features are geo tagging, face detection plus LED flash. The Samsung Z1 can record videos as well.
The battery is a Li-lon 1500 mAh that can last up to hours of talk time. The Z1 is available in white, black and red models.
As of this time, Samsung has not revealed the price of Z1 in Bangladesh. Based on its price in India, which is $92, the smartphone will most probably have an affordable price tag in the new market.