Selena Gomez to Reunite With Justin Bieber on Valentine's Day Despite Chantel Jeffries?
Selena Gomez to Reunite With Justin Bieber on Valentine's Day Despite Chantel Jeffries?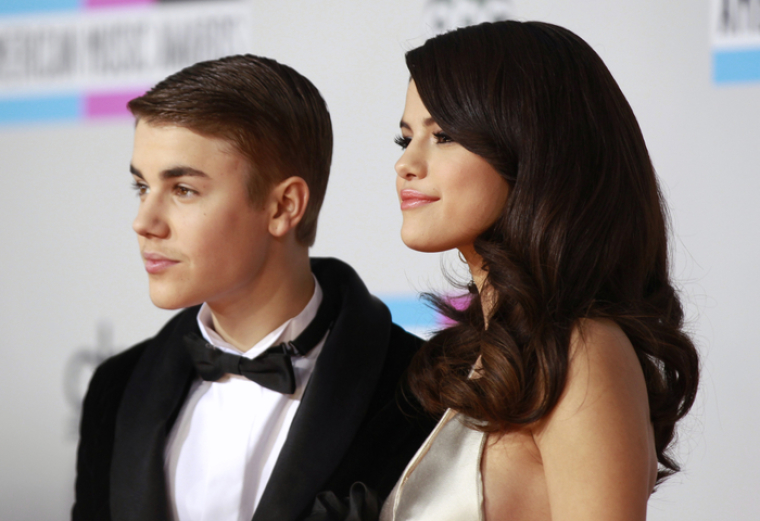 Selena Gomez is hoping to reunite with Justin Bieber for Valentine's Day despite his new found romance with Chantel Jeffries, a new report claims.
The "Come and Get It" singer, 21, voluntarily checked into rehab last month to deal with stress relating to her on-and-off relationship with Bieber, 19. Despite pleas from her management to cut ties with the pop star altogether, Gomez is reportedly still open to the idea of having Bieber in her life and she is hoping he will make an effort on Valentine's Day.
"Selena is no longer making any attempts to reach out to Justin. She's hoping Justin will at least make an attempt to connect with her on Valentine's Day and see how she's doing," a source told HollywoodLife.com.
"If she doesn't hear from him then there is absolutely no way she is going to make any effort to wish him a happy birthday," the source added.
The pair split last year due to alleged trust issues however they spared reports of a reconciliation in early January when they were photographed during a date. Bieber, who was arrested in Miami on Jan. 23, has since moved on with Jeffries, a 19-year-old model, but Gomez is reportedly not willing to completely let go of him.
"A Valentine's Day diss will just be the last straw," the source explained. "Of course this would make Selena's family and friends happy, but not Selena. She's still in love with him, she can't help it."
Bieber and Jeffries have been photographed together on various occasions since his drag racing related arrest and while fans assume the pair is dating, neither has publicly confirmed their rumored romance. Gomez, who was allegedly reduced to tears when she first saw photos of the pair, is still holding out for a reconciliation.
"The more Justin moves away from Selena, the more she wants him. The whole relationship is unhealthy and toxic for her," the insider revealed.
"She is supposed to be going to 12-step support meetings to deal with her co-dependency issues, but she doesn't really think they will help," the source went on. "She still doesn't really get the insanity of the relationship."
The former Disney star spent only two weeks at Arizona's Dawn at the Meadows facility last month before leaving. Representatives for the pop star confirmed she checked in to the facility but insisted she was not treated for substance abuse.
"Selena voluntarily spent time at Meadows but not for substance abuse," her reps said in a statement obtained by RadarOnline.com.