Sherlock Season 4 Release Date Latest: Air Date Could Be 2016 as Moriarty Season 3 Ending Is Addressed by Creators
Sherlock Season 4 may not have its release date until 2016 if recent rumors are correct. According to a report, an expected air date of December 2014 was thrown out the window in favor or a 2016 date, stunning many fans.
That 2016 release date rumor was sparked in a Hollywood Reporter article, and will have fans reeling at the massive delay.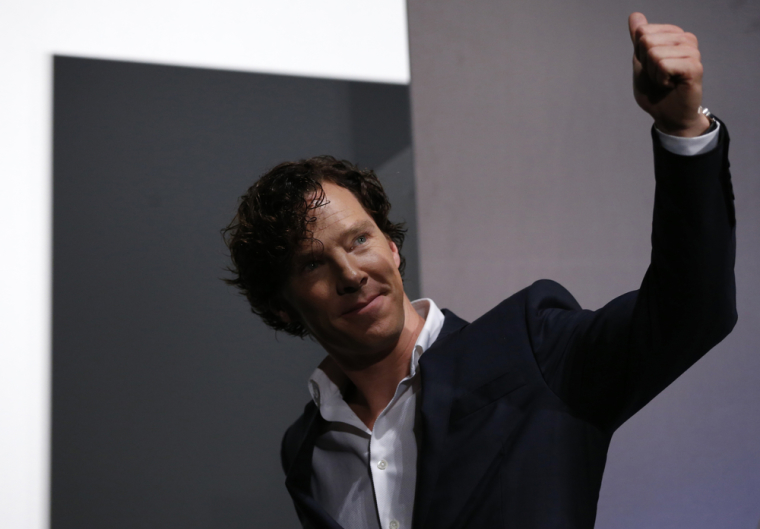 However, there are various spoilers and exciting other rumors concerning Season 4. At a Sherlock event at the start of the month organized by the Royal TV Society in London, the show's creators Steven Moffat and Mark Gatiss hinted that new faces would be drawn into the series.
Moffat and Gatiss hinted that Moriarty would be "featured in the new season" and clearly indicated that they wanted to bring him back.
But fans will be cursing their luck at having to wait nearly two more years for the release date. Although the Hollywood Reporter piece did not give any specific source for the news about the 2016 release date, the creators of the show have spoken about the difficulties of scheduling for Season 4, as the show's main characters Benedict Cumberbatch, who plays Sherlock, and Martin Freeman, who plays Watson, are simply in such high demand and have responsibilities to other projects they are contracted to.
Many fans will also remember that the gap between Season 2 and 3 was also two years long, so it is not out of the question for the show's creators to make fans wait that long for the next season of the hit detective series.
Season 3 was left on a cliffhanger with Moriarty's appearance, but the creators will still not reveal the precise meaning.
When asked if Moriarty's appearance was just messing with fans or was a clear indication of where the future plot would be heading, Moffat said, "I can't really say what we're doing with that, but there is no last-minute whim in this. We've had what we're going to do with Moriarty in place from before the second season. Exactly what we're going to do.
"I remember talking it through with Andrew Scott, who plays Moriarty. Wait and see what's going to happen."
Speaking about the more prominent roles women are now taking on the show, Moffat said about Molly, "She's developed hugely. She wasn't even meant to come back after her first appearance, but she worked so well. Louise Brealey was so good. The girl with the unrequited crush became the first person to make Sherlock apologize in 'A Scandal in Belgravia,' and then you see it really shift around. Whereas all of Sherlock's emotion on the rooftop when he's talking to John in 'The Reichenbach Fall' is completely faked - he's just trying to give his friend a bad time so he'll be in an emotional state to believe what's about to happen - the emotion when Sherlock turns up to Molly in that episode and says 'I need you,' I mean, it's amazing everyone didn't just get it right there."