Sling TV Launches New Cloud DVR Feature With App Update on iOS Devices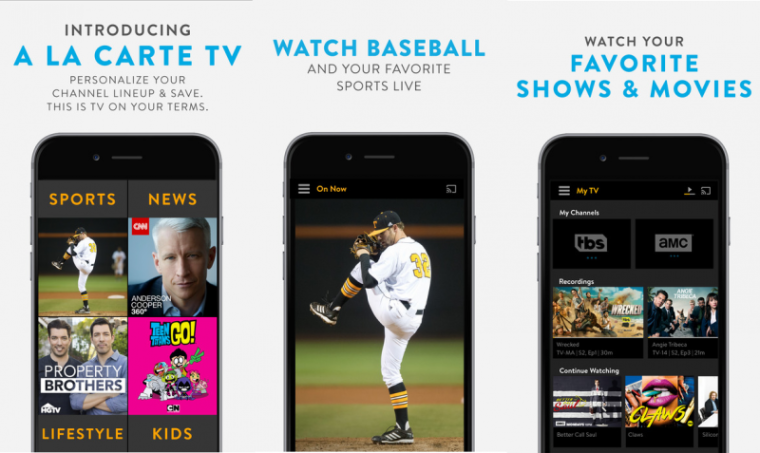 Online streaming television service Sling TV has recently released an update to its iOS app which brings the company's Cloud DVR feature to Apple devices such as the iPhone and iPad.
According to a report by The Verge, the latest version of the Sling TV app adds a new feature that allows users to record the shows and movies of most channels.
It must be noted, however, that some networks will not allow the recording of their television content. This includes those owned by Disney and several ESPN channels, among others.
Sling's cloud DVR feature has already been made available to other devices such as Apple TV, Android TVs, Android mobile devices, Amazon Fire TVs, Amazon Fire tablets and Roku.
Apple users with subscriptions to Sling TV will not be able to avail the "First Look" DVR feature for an additional monthly fee of $5. The Cloud DVR provides as much as 50 hours of recorded TV content from supported television channels. The content recorded using the app can be paused and also supports rewinding and fast-forwarding when played.
With Sling TV's cloud DVR update, subscribers will be able to record several TV shows and movies simultaneously, and will not be deleted after some time. Old recording will be deleted automatically to make room for new downloads, but users have the option to "Protect" those recorded content that they would like to keep in storage. 
According to Engadget, Sling TV commenced the beta testing for its cloud DVR feature as early as last year. They started releasing the update to users this April, and in June, the cloud feature received an update which added a user's option to choose which recorded content will be protected from automatic deletion.
Sling TV for iOS devices can be downloaded for free from Apple's App Store. Interested consumers will be able to subscribe to the online streaming television service for $20 per month.