'Solstice Chronicles: MIA' New Trailer Reveals July Launch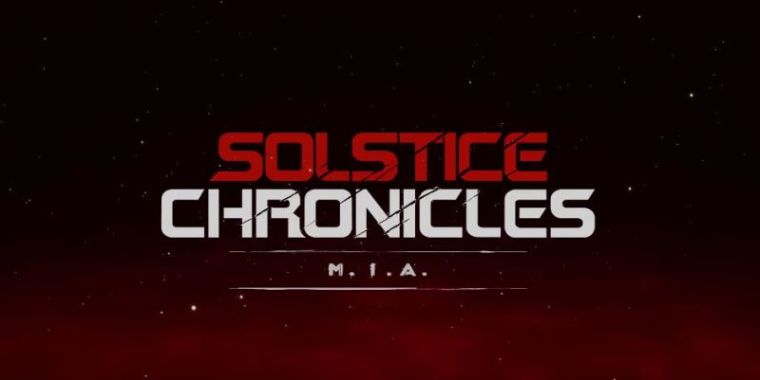 Ironward's sequel to its squad-based cooperative tactical strategy video game "The Red Solstice," titled "Solstice Chronicles: Missing in Action," finally has an official release date for PC.
A new trailer for the upcoming video game has been released and it reveals that "Solstice Chronicles: MIA" will be arriving next month. The video shows off the video game's battle system and the gamers' drone companion.
"Solstice Chronicles: MIA" is set in the universe of "The Red Solstice" in the year 2280 AE. Earth has been overrun by the STROL virus, and the remainder of mankind has sought refuge on planet Mars, where a society is being ruled by powerful corporations. However, the planet is not nearly as welcoming as they had hoped, with a violent storm threatening to destroy the existing colonies on its surface.
Both the corporation and the insurgents are caught in a race against time to find the cure to the virus that will allow humans to reclaim their home planet. However, the virus finds its way on Mars and spreads all over the Tharsis colony, and so the stakes of getting a hold of the cure are much higher than it ever was before.
The upcoming video game is a twin-stick shooter game that follows the story of a marine who gets stranded in the Martian colony, where the soldier has been deemed "missing in action" by the corporation he serves. Abandoned and alone, the marine only has an insurgent drone as his ally, as he tries to regain his freedom by facing off against a massive army of Martian mutants.
According to Gamespot, the video game is played top-down, but a significant amount of strategy is also required from players in order to successfully battle and defeat large hordes of mutants running rampant at the colony on Mars. The game will also feature class-based skills trees, upgradable weapons and a talkative drone companion with special abilities of its own. The game will also come with a local multiplayer mode and a co-op play option.
"Solstice Chronicles: Missing in Action" will be made available on PC via Steam this July 26. Release dates for PlayStation 4 and Xbox One versions have yet to be revealed.