'Sopranos' Reunion Takes Place Unexpectedly in 'Sarah Q'
Five veterans from the highly acclaimed HBO series "Sopranos" will have an unexpected reunion in the movie "Sarah Q." The film recently started production in New York with director John A. Gallagher.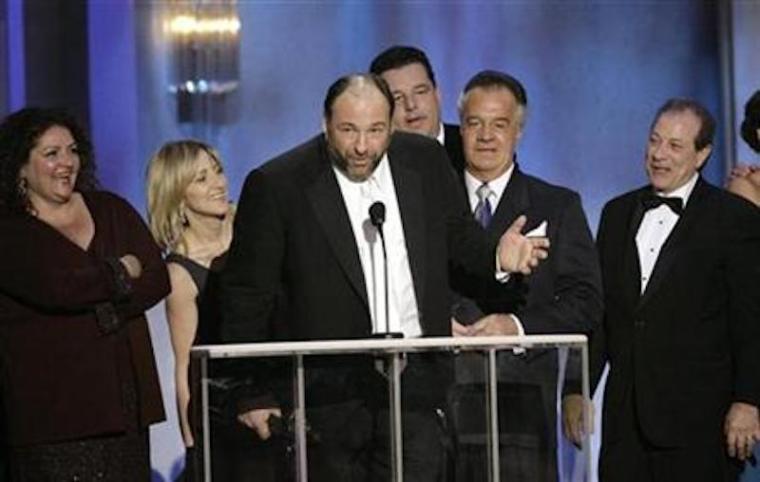 Tony Sirico, Vincent Pastore, Federico Castelluccio, William DeMeo and Artie Pasquale have been cast in the movie. These actors were the members of the mafia family on "Sopranos," which ran on television from 1999 to 2007.
They played Paulie Walnuts, Pussy Bonpensiero, Furio, Jason Molinaro and Burt Gervasi, respectively. They were the associates of the mob boss Tony Soprano (James Gandolfini).
"Sarah Q," however, isn't a crime drama like "Sopranos." It's a dark comedy about a young woman, played by Emmy James, who wants to succeed as an actress at the Manhattan conservatory.
The veteran actors' roles in "Sarah Q" have not been detailed but the movie will also star Shing Ka, Garry Pastore, Joseph D'Onofrio, Lucie Pohl, Tamara Skylar Jones, Samantha Scaffidi and Josette Dwyer. No theater release date has been announced for "Sarah Q."
Meanwhile, "Sopranos" creator David Chase revealed in 2017 that there would not be any plans to reboot the series despite the popularity of revivals on television these days. Apart from Gandolfini's death in 2013, Chase expressed no interest in bringing back the show because the original cast is getting old. He also doesn't want to recast the roles of new actors.
Chase, however, is open to the idea of a "Sopranos" prequel and it's the only way he sees the series ever coming back from cancellation. But there are no actual plans or projects in development at HBO.
"Sopranos" won several Best Drama series awards from the Golden Globes, Emmy, Screen Actors Guild and Peabody in its entire run. The show recently celebrated its 10th anniversary after cancellation. It remains one of the most binge-watched series of all time and prior to the popularity of streaming and video-on-demand, "Sopranos" had a massive appeal like "Game of Thrones."