SpaceX 2017: Used Rocket Successfully Launches and Lands the Second Time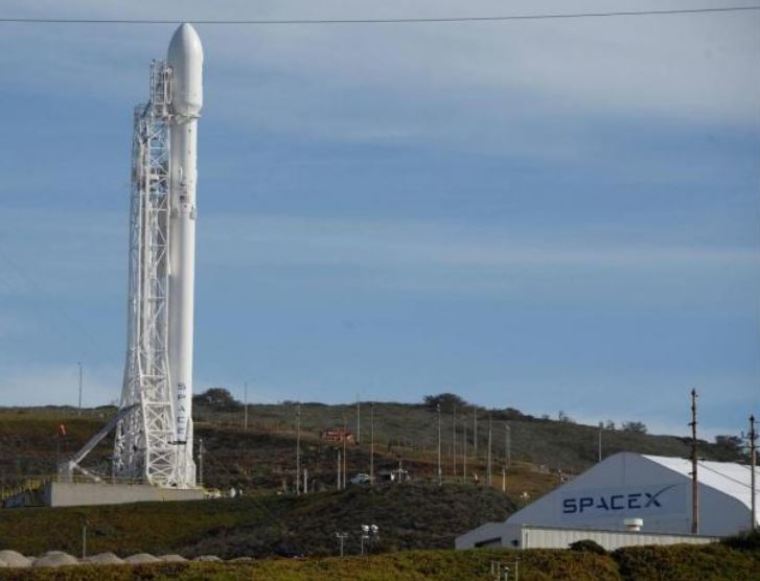 SpaceX successfully launched another Falcon 9 rocket for the eighth time in 2017 this Friday, June 23, matching last year's total flight number. Another launch is scheduled on Sunday, June 25, which will put the organization on track with its goal to launch a total of 20 to 24 missions this year.
The BulgariaSat-1 mission launched on Friday, at 3:10 p.m. Several minutes later, the rocket's first stage safely landed on the floating platform located in the Atlantic Ocean. The upper stage of the rocket carried a Bulgarian geostationary communications satellite designed and built by Space System Loral (SSL), and put it into orbit.
"BulgariaSat-1 is designed based on SSL's proven 1300 series platform and it will provide service in the Balkans, Eastern and Western Europe, the Middle East, Northern Africa, and the Caucasus with its highpower European beam," SpaceX stated in a news release.
"In addition, BulgariaSat-1 is equipped with a spot beam which can be used to provide extra capacity over the Balkans. The satellite is designed to provide service for 15 years or longer," the organization explained.
"BulgariaSat-1 is the first geostationary communications satellite in Bulgaria's history," SpaceX added.
The Falcon 9 rocket that launched on Friday was previously deployed back in January from the Vandenberg Air Force Base located in California. After its launch at the time, the rocket landed to a platform in the Pacific. This means that Friday's successful launch is the second time SpaceX has successfully sent a used rocket stage to space that made it back to Earth safely.
SpaceX relaunched a previously-used rocket for the first time this March. At the time, it took around 11 months since it first landed to prepare the rocket for reuse. However, for the Falcon 9 rocket that departed and returned on Friday, there was only about six months in between the first and second scheduled launches, indicating that the turnaround was quicker this time.
The successful launch and landing of a reused rocket marks the beginning of SpaceX's plan to reduce the cost of traveling to space through the reuse of rocket pieces.