Stacy Robinson Dies: Former NY Giant Loses Battle With Cancer
Stacy Robinson, a wide receiver on the New York Giants' first two Super Bowl-winning teams, has died at the age of 50 on Tuesday.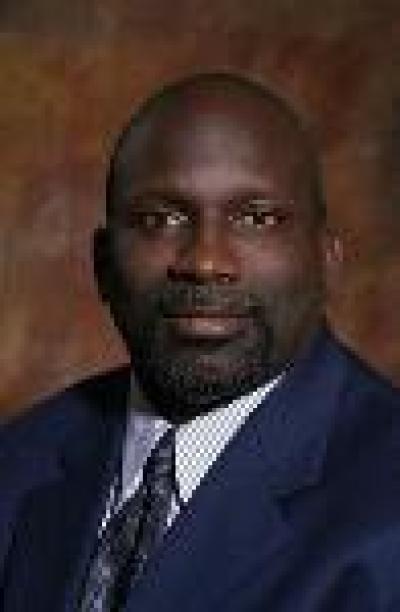 The NFL star was diagnosed with multiple myeloma, cancer of the blood, in 2009. A statement released by Robinson's family revealed that he had entered a hospice on May 3.
"It was not an old football injury like he had thought," included the statement on Robinson's condition. "But it was something much more serious and he would begin treatment immediately."
Multiple myeloma, also known as plasma cell myeloma or Kahler's disease, is thought to be treatable but not curable. Chemotherapy, radiation, and several drugs are often used to treat the disease. Just three years after his diagnosis, Robinson lost his battle to the cancer.
"He was a good man who was loved and respected by his teammates and everyone in this organization," said Giants co-owner John Mara in an emailed statement, reported Bloomberg. "His work on behalf of the Players Association was of great benefit to many players. He will be missed."
Following his career as a football player, Robinson had served as the NFLPA's director of player services and development where he worked with athletes who were preparing to enter the professional football league and as well as those who were leaving it.
The former Giant is being mourned on Twitter following the news of his death on Wednesday.
Sports reporter Peter posted, "Stacy Robinson, dead? One of the brightest guys I covered. Top team player. Helped many w/life after NFL as NFLPA official. Good, good man."
"Truly one of the most selfless men I've had the privilege of knowing," wrote Jermon. "A true man & great mentor. Rest in Paradise Stacy Robinson."
David wrote, "Absolutely shocked and beyond upset at hearing the news about my friend the great Stacy Robinson. He made the NFLPA great every day."
Robinson's coworker, Kim, posted to Twitter: "Today we lost a very special person in out NFLPA family. Stacy Robinson you will truly be missed. It was an honor to work with you. #ONETEAM"
Robinson leaves behind his wife Nadine and sons Stacy, Myles, and Marquis.
Stacy Robinson Dead Football Player (Video)