'Star Wars' Droid R2-D2 Sells for $2.76 Million at Auction
'Star Wars' Droid R2-D2 Sells for $2.76 Million at Auction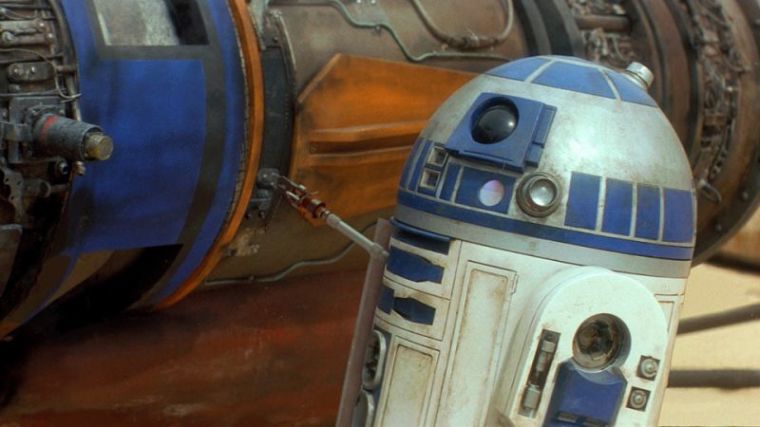 An R2-D2 unit that was used as a prop in the production of several "Star Wars" movies has reportedly been sold for as much as $2.76 million at an auction held in Calabasas, California.
The unit itself is not the actual droid that appeared in the "Star Wars" films, but it was made up of several parts of R2-D2 that were used during the filming of the movies "A New Hope," Empire Strikes Back," "Return of the Jedi," "The Phantom Menace" and "Attack of the Clones."
The sale was confirmed by Entertainment Weekly, which took place on Wednesday, June 28, at the Profiles In History auction house. The identity of the one who purchased the unit, however, has not been revealed so far.
The sold R2-D2 unit is heralded as the "ultimate" version of the "Star Wars" droid. It is made of aluminum steel and fiberglass and measures 43 x 29.5 x 20 inches. The droid unit sold at a higher price than value anticipated by the auction house, which was previously predicted to sell between $1 million and $2 million.
A variety of other "Star Wars" items were also sold at the auction, which includes a Luke Skywalker helmet that was auctioned off for as much as $450,000, and a Darth Vader helmet that sold for $96,000.
R2-D2 is one of the most popular and iconic characters of the "Star Wars" film franchise. The character was created by George Lucas and debuted in the 1977 film "Star Wars: Episode IV – A New Hope."
In the original trilogy, R2-D2 was played by actor Kenny Baker, but his role was significantly reduced during the production of the "Star Wars" prequel trilogy. The droid in the prequels were largely made of radio-controlled props and computer-generated imagery (CGI).
Fans should expect to see more of R2-D2 in later movies of the "Star Wars" franchise after the droid's brief but crucial appearance in "The Force Awakens." Portrayed by Jimmy Vee in the new trilogy, the droid unit will also be appearing in "The Last Jedi" and possibly "Star Wars 9" as well.