Star Wars Episode VII to Start Filming January 2014; JJ Abrams Reveals New Details (VIDEO)
Star Wars Episode VII to Start Filming January 2014; JJ Abrams Reveals New Details (VIDEO)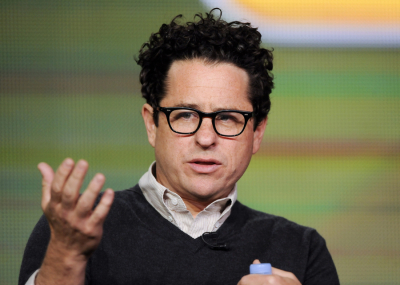 Star Wars Episode VII will begin filming in January 2014, producer-director J.J. Abrams and Disney have announced, sparking huge excitement among fans.
The popular director spoke at the PGA-Sponsored "Produced By" conference this weekend and gave more information about the new Star Wars movie. Abrams explained that shooting would begin in London at the start of the new year, and that preparations were already underway.
Abrams said: "Most likely we are going to be moving to London at the end of the year for the Star Wars movie."
He also assured Star Wars fans, which has a massive cult following, that he would acknowledge previous films, but at the same time he wanted to make a new movie that was not held hostage by the past.
Abrams said: "I think that the thing is so big and so massive to so many people that the key to moving forward is honoring but not revering what went before."
The new Star Wars movie will be penned by Michael Arndt, who is the Oscar winning writer who has worked on popular movies Little Miss Sunshine and Toy Story 3 in the past.
Filming will reportedly start in 2014, with the film set for release in cinemas in the summer of 2015.
Hardened Star Wars fans will also be relieved to know that George Lucas will be serving as a consultant on the new movie, which should give them some comfort that it will stay in line with the past developments in the franchise. However, at the same time he is believed to want to give Abrams as much leeway as he wants to create a smash hit.
Exclusive Op-eds from the Presidential Campaigns
Lucas has said previously that he wants to move away from big blockbuster movies to more experimental films. Abram said: "Lucas has spoken for years about wanting to make those smaller, more experimental films and I hope he does because I'd really like to see them."
Here is a previous interview with J.J. Abrams talking about Star Wars:
Jon Stewart Interviews J.J. Abrams | Star Trek Vs. Star Wars | The Daily Show | May 13, 2013