'Star Wars: The Force Awakens' Coming to Netflix Canada in 2016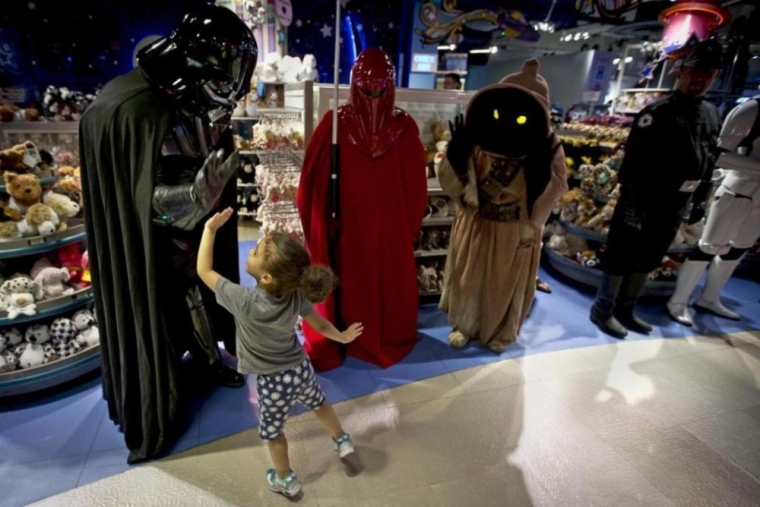 "Star Wars: The Force Awakens" will be available on Netflix in 2016, but it will only be in Canada.
Netflix has successfully bagged streaming rights for "Star Wars: The Force Awakens" in Canada and the service will be available in the said country by 2016. However, fans will only be able to stream the sci-fi movie on Netflix eight months after the theater screenings end, according to Tech Gadget Central.
The reason for the exclusivity of the deal has something to do with Disney's pay-TV deals. Disney currently has an exclusive output contract with U.S.-based channel Starz. Because of this deal, Disney can only release its flicks via Starz until 2015 ends, and "Star Wars: The Force Awakens" is included in the deal, Variety explains.
Netflix has also managed to seal a contract with Canadian Disney to allow it to release movies via the streaming service starting 2015. The release date for "Star Wars: The Force Awakens" on Netflix is still several months away, so fans who want to watch the movie immediately can opt to go to the theaters instead, the report relays.
Netflix is aiming to expand its services to around 200 countries before 2016 ends, thus it is moving fast to obtain worldwide rights to various programs. So far, the streaming firm managed to nab worldwide right deals for CW series "Jane the Virgin," CBS's "Zoo," and USA's "Colony," the report details.
Last week, Netflix chief content officer Ted Sarandos announced that it is currently discussing plans to license previous "Star Wars" movies with Disney. He said they still have not yet come up with a final decision regarding that plan, the report adds.
"Star Wars: The Force Awakens" will premiere on Dec. 18. Canadian fans who want to re-watch the sci-fi flick will have to wait eight months after the movie leaves the theaters before they can stream it on Netflix.