Syfy Orders TV Pilot for George R.R. Martin's 'Nightflyers'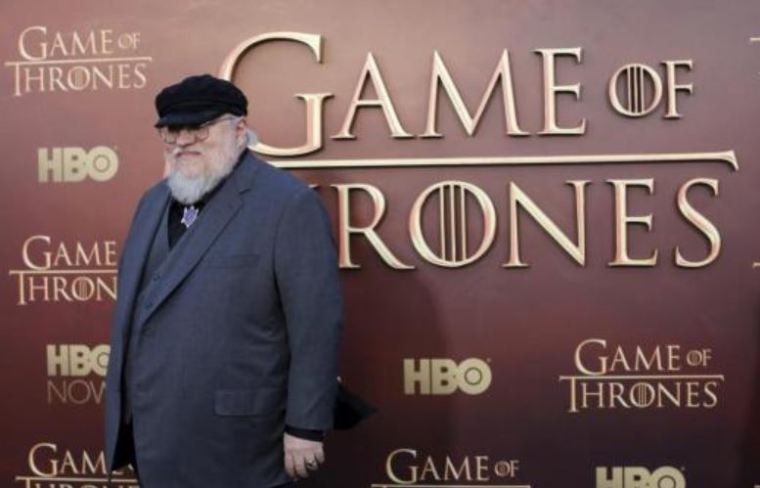 Syfy has recently ordered a pilot episode for the TV adaptation of author George R.R. Martin's novella "Nightflyers."
According to The Hollywood Reporter, the NBCUniversal-owned cable network has chosen to fast-track the development of the TV project, a decision that was made a month after Syfy included the drama in its upfront presentation to its potential ad buyers.
The pilot order for "Nightflyers" is based on Martin's 1980 novella which was adapted into a film back in 1987. The story is set in the future and follows a group of explorers who are traveling aboard the ship The Nightflyer. Their mission is to contact alien life in the hopes of finding the key to ensuring their survival.
However, their expedition proves to be more dangerous and more difficult than they expected, and they find themselves frequently encountering horrifying and violent events, leading them to question the motivations and loyalties of one another.
The TV adaptation will be written by Jeff Buhler, and its pilot will be executive produced by Gene Klein, David Bartis and Doug Liman. Buhler will also be serving as executive producer alongside Michael Gaeta and Alison Rosenzweig of Gaeta Rosenweig Films, and Lloyd Ivan Miller and Alice P. Neuhauser of Lloyd Ivan Miller Productions. Robert Jaffe is also producing the TV project.
"We are looking forward to diving deeper into George R.R. Martin's chilling world of 'Nightflyers,'" Bill McGoldrick, the executive vice president of scripted development for NBCUniversal Cable Entertainment, said. "The script that Jeff delivered encapsulates this classic sci-fi horror story and adapts it to a platform where we can truly explore the depths of madness," he continued.
"Nightflyer" is just one of two of Martin's literary works that have been optioned for a TV adaptation by Syfy's sibling company UCP alongside Wild Cards. However, Martin will not be involved in either project as he is still under an exclusive contract with HBO.
As for the TV adaptation of Martin's "A Song of Ice and Fire" book series, "Game of Thrones" will be returning for its seventh and penultimate season next month on HBO.