Taylor Swift Swears Off Dating After Publicized Love Life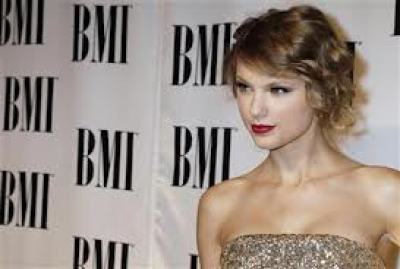 Taylor Swift has reportedly sworn off dating for some time following the growing ridicule surrounding her drama-packed love life.
The Grammy award-winning singer, 23, recently ended her 65-day relationship with British singer Harry Styes which subsequently garnered ridicule from various critics, including actor Michael J Fox. Swift has been romantically linked to close to more than five Hollywood stars in the space of four years.
"She is embarrassed over how people are reacting to her and her relationships but honestly believes its been the guys fault every time," a source reportedly told HollywoodLife.
"She feels as though she really has to tread lightly and not date someone seriously for a while so people will forget her track record," the source continued.
Among Swift's list of conquests is political heir Conor Kennedy, singers John Mayer and Joe Jonas and actors Jake Gyllenhaal and Taylor Lautner.
Swift almost always pens her heartbreak in love songs in what appears to be a pattern immediately after each one of her break-ups. Despite only dating Styles, 18, for two months, the singer has reportedly conjured up enough material to write what could become her next hit single.
"Taylor writes music in the same way that other women chat to their friends on the phone. It's been how she deals with her emotions for most of her life," a source reportedly told The Sun. "Harry and Taylor only dated for a short time but there were very strong feelings, so it's been a tough comedown."
Immediately following Swift's split from Styles, Fox, 51, was asked whether he would support a relationship between the singer and his 23-year-old son, Sam.
"No. No ... Just back off!" Fox told New York magazine's Vulture blog. "I don't keep up with it all. But Taylor Swift writes songs about everybody she goes out with, right? What a way to build a career."
While the actor later revealed that he was joking around and meant no harm, his comments allegedly left Swift feeling humiliated.