Tesla Semi Trucks Are Even More Cost-Effective Than Expected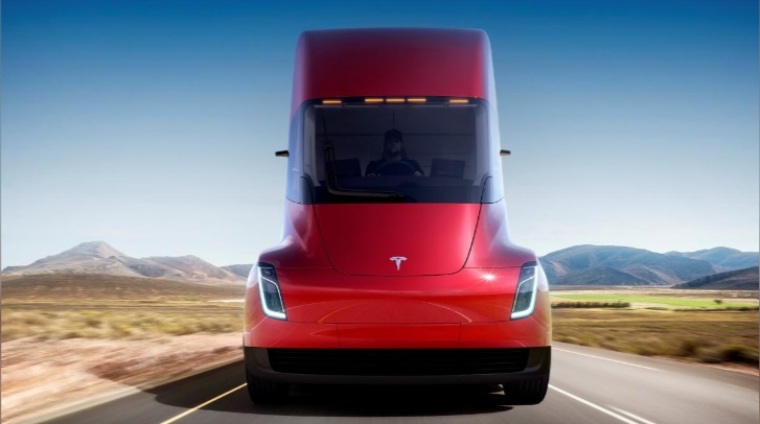 Last year, Tesla CEO Elon Musk wowed everyone by unveiling their new electric Semi Truck. Musk went to make audacious claims that the truck would pay for itself in fuel savings.
As it turns out, he might have been conservative about the big rig's capabilities. In addition to fuel savings, the semi's electric motor requires less maintenance than a more complex diesel engine translating to even more savings.
In a recent interview with Reuters, DHL executive Jim Monkmeyer said he could potentially pay off the difference between the purchase price of a Tesla Semi and a traditional diesel truck in less than two years thanks to maintenance and fuel savings.
"We are estimating that we could have pay back within a year-and-a-half based on energy usage as well as lower maintenance cost," Monkmeyer said in an interview from his office in Columbus, Ohio. "The maintenance savings can be enormous as well. Just because the engines are much simpler in terms of the number of parts and the complexities of the parts."
These payback benefits are the key to the success of electric trucks. DHL can attest to this, having a history of utilizing electric vehicles on its fleet having already introduced 5,000 of its own electric "scooter" vans for local deliveries.
By opting to use their semi, Tesla promises a 20-percent saving on the per-mile operating costs truckers pay now. Based on current figures, this translates to a cost of $1.26 per mile compared to what it says are industry standards of around $1.51 for diesel trucks. And this is just the beginning.
Musk has already hinted that the Semi's performance might see an upgrade. The billionaire entrepreneur says he is "feeling optimistic" that they can outdo the truck's specs from the November 2017 debut without the need to jack up its price.
DHL hopes that their new semis will live up to the expectations in order to justify their investment. The same can be said for Tesla, as any technical issues could drastically drop their truck's value dashing any hopes for a fully electric future for trucking. Nevertheless, these new developments bode well for the future of electric trucks.