'The Bold Type' Season 2 Spoilers: Sutton and Richard's Romance To Get Messy
It will get more complicated for Sutton and Richard in "The Bold Type" season 2. Sam Page, 41, dished that his character's relationship with his young ex-girlfriend, played by 27-year-old Meghann Fahy, will get messy when the show returns.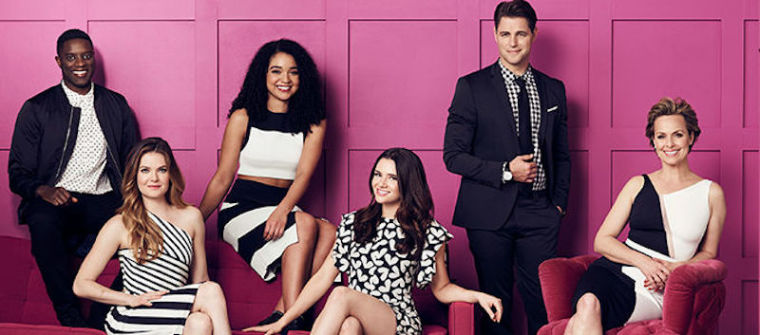 Page shared some details of what's coming up next for Sutton and Richard in an exclusive interview with Hollywood Life. The actor warned that it will still not be easy for the two ex-lovebirds.
"They still wanted to be [together], so there will be a lot more of that and how much they can take of not being together and how hard will it be to actually be together," Page said. "That is going to be a lot of the things in play."
Sutton, the fashion assistant, broke it off with Sam, the company's lawyer, because their relationship could jeopardize their careers. She did not want to appear as if Sam did her favors so she could climb the corporate ladder.
Despite dating another guy, however, Sutton realized that she still loves Sam. "The Bold Type" ended with the possibility that they could rekindle their romance but it might not immediately happen. Viewers will have to wait for the second season to watch how this couple's story evolves.
Freeform renewed "The Bold Type" for two seasons after the show's debut season earned over 20 million views. The series follows three millennial women charting their careers at the fashion magazine, Scarlet.
"When we launched 'The Bold Type' we had no idea just how strongly it would resonate with young adult viewers who quickly saw their world of intense friendships, relationships, career ambitions, social media habits, and crazy sex and love lives reflected back at them," producer Joanna Coles said.
Coles is actually the inspiration for the character of the Scarlet editor-in-chief, Jacqueline. Melora Hardin plays her on the show. Katie Stevens and Aisha Dee also star as Jane, the budding writer, and Kat, the social media director.
"The Bold Type" season 2 will premiere on Tuesday, June 12, at 8:00 p.m. EST on Freeform.