The Dark Knight Rises Spoilers: Warner Bros Production Notes Reveal Plot Details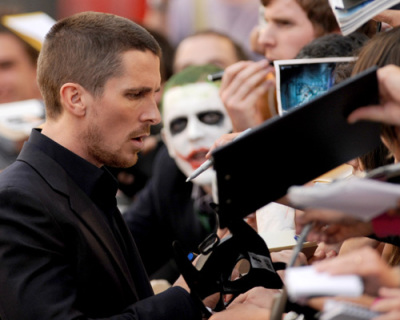 With the release of Christopher Nolan's final Batman film, "The Dark Knight Rises," coming out this week fans have been searching for spoilers and plot details.
To receive some official plot details Warner Bros has in fact released a series of behind the scenes production notes for fans to enjoy. The notes are available for free from the film's official website by clicking HERE.
However, if you do not want to know the conclusion to the epic final chapter in Nolan's movie series then you would be well advised to stay away.
The special Warner Bros notes contain special interviews, dialogue details, as well as some major plot lines. Some analysts have been surprised Warner Bros would release so many details as the film is about to hit theaters as they have kept everything top secret over the past year to help build anticipation.
In the new film, The Dark Knight Rises, fans will be able to see Christian Bale's Batman face his toughest challenge, as the steroid-fuelled terrorist Bane, played by Tom Hardy, emerges as a menacing adversary.
The film is in fact set eight years after the last film, "The Dark Knight," which saw Batman go into hiding after taking out the Joker.
Bruce Wayne is avoiding all things dark-caped, however, he finds himself with basically no choice other than to again don the famous Batman gear when Bane leads an uprising against Gotham City's rich upper echelons.
As the story develops Bane seems to have struck the winning blow against the Dark Knight, and the movie darkens, only for a thrilling finale to take place which does not disappoint.
The final part of the trilogy does not blow the mind like "The Dark Knight" managed, however, it is still a fantastic film and far exceeds some other final trilogy films in other franchises.
'The Dark Knight Rises' in New York City
Below is the trailer for "The Dark Knight Rises":
The Dark Knight Rises - Exclusive Nokia Trailer Debut [HD]