'The Good Place' Season 3 Renewal News: When Will After-Life Comedy Return?
"The Good Place" capped off its second season run last Thursday, Feb. 1, with another surprising ending. How long will viewers have to wait to get answers when it returns for the third season?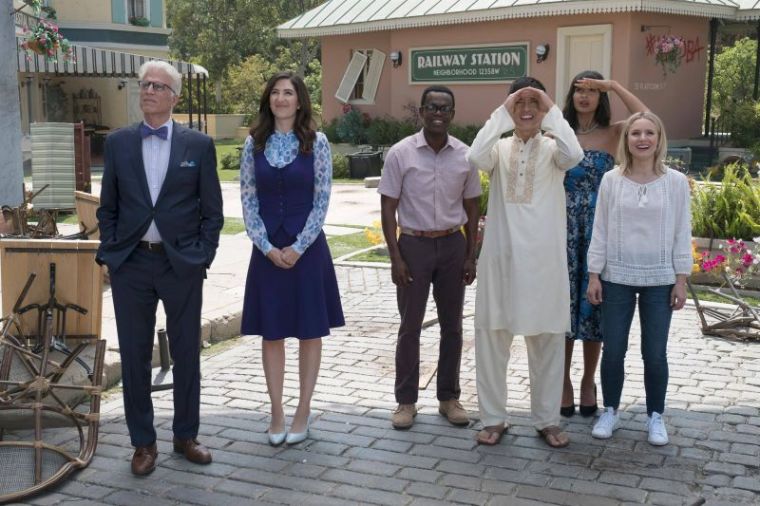 NBC renewed "The Good Place" for season 3 back in November. The network gave the show another 13-episode run for the next season, just like season 1 and season 2.
The show, however, won't likely air new episodes until Fall TV Season 2018 or around late September. The previous installments premiered during the third week of that month hence it can be assumed that NBC would follow a similar schedule for season 3.
It will most likely chart how Eleanor (Kristen Bell) rounds up her group from the Bad Place, also known as the after-life, back on Earth. "The Good Place" season 2 already showed her meeting Chidi (William Jackson Harper) for the first time. They will both have to find Tahani and Jason next.
In the final moments of "The Good Place" season 2, Michael (Ted Danson) and the judge (Maya Rudolph) decided to give Eleanor, Chidi, Tahani (Jamilla Jamil) and Jason (Manny Jacinto) a chance to correct their lives before their death. The four were sent back to Earth but instead of dying as they were supposed to, Michael extended their existence in the hopes that they might do something to change their fate so that they would actually end up in the Good Place when they die.
"The very, very last thing that happens in this season is a pretty perfect bookend as it relates to the first thing that happens in the season," creator Michael Schur said. "It feels like a completed journey in some way. Not completed like the show's over, mind you, it's not a series finale."
Filming for "The Good Place" season 3 has not yet started. The cast and crew are expected to return to the set by the summer to begin work.
Viewers can catch the seasons of "The Good Place" on Netflix.