'The Hobbit' Breaks December Box Office Record, Introduces New Technology
'The Hobbit' Breaks December Box Office Record, Introduces New Technology
"The Hobbit: An Unexpected Journey", the prequel to "The Lord of the Rings" series, has smashed the December box office opening weekend record and surprisingly beaten all three previous movies in terms of the first three-day total to gross nearly $85 million in U.S. sales.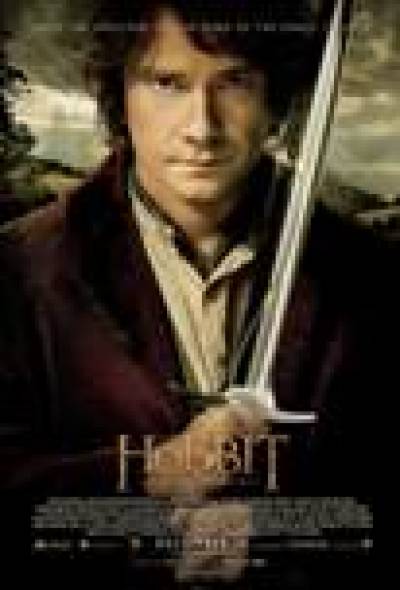 The first chapter in Peter Jackson's latest trilogy earned an estimated $84.78 million over Friday, Saturday and Sunday, Box Office Mojo reported, which is higher than the previous December record of 2007's "I Am Legend" starring Will Smith, and the $73.3 million debut of "The Lord of the Rings: The Return of the King" in 2003. It should be noted, however, that theaters offering 3D/IMAX viewing options might have inflated "The Hobbit's" numbers.
Besides the $84 million made in the U.S., the prequel based on J. R. R. Tolkien's classic children's book made another $138 million internationally, bringing up its worldwide total to $222 million after only three days – already making well over its estimated $180 million production budget.
Critic reviews of "The Hobbit" were mixed, although movie-goers have mostly given the film high scores so far. RottenTomatoes.com reported 65 percent "fresh" reviews by movie critics, although user reviews were much more positive, with an average rating of 4.2 out of 5 stars based on almost 150,000 reviews. IMDB.com gave "The Hobbit" an 8.6 out of 10 rating from users, while The Christian Post rated the film 4.5 out of 5 stars after a press screening three days before the movie's wide release.
"The Hobbit: An Unexpected Journey" is also the first major movie to use the revolutionary 48 frames per second projection speed, which is double the usual rate, and according to Jackson allows for a "more immersive, realistic feel" and tries to eliminate some of the glitches associated with 3-D technology. The new technology has generated a lot of discussion, although it is currently available only in 461 of the 4,045 theaters playing the film.
"Peter Jackson kind of took the first leap with this technology and definitely lent some credibility to it," said Eric Wold, a B. Riley & Co. analyst in San Francisco, as noted by The Washington Post. "Whatever they can do to advance the 3-D experience will definitely make the consumers more comfortable paying the extra price."
Earlier this year, Jackson confirmed that "The Hobbit" will be a trilogy as well, with the next installment in the series, "The Hobbit: The Desolation of Smaug", to be released late next year, with the third movie scheduled for a summer 2014 release.
The Hobbit An Unexpected Journey - Trailer