Triple Homicide: Boston Marathon Bomber Tamerlan Tsarnaev Linked to 2011 Murders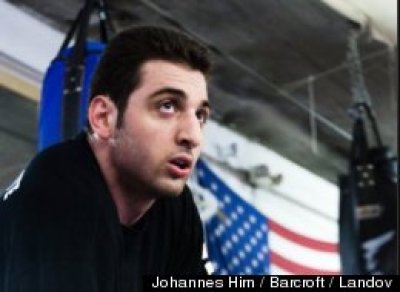 A triple homicide that took place in 2011 has now been linked to Boston marathon bomber, Tamerlan Tsarnaev.
Tsarnaev was killed in a confrontation with police officers just days after this year's deadly Boston Marathon bombings. He was the older brother of Dzhokhar Tsarnaev, who was also behind the bombings, but who survived and is currently charged in the bombing case.
However, now in a shocking turn of events, it now appears as though the elder Tsarvaev brother was connected to the triple homicide that took place in a Boston suburb in September 2011.
According to court documents, a friend of the Tsarnaev's, Ibragim Todashev, reported to FBI agents that Tamerlan was involved in the triple homicide.
Todashev himself met a similar fate as Tamerlan Tsarnaev, and was also killed in a face-off with Massachusetts state troopers in a separate incident.
The three victims killed in the triple homicide were Brendan Mess, Erik Weissman and Raphael Taken. All three were found in an apartment with their necks slit and covered in marijuana.
In the court filing, the prosecution wrote: "Any benefit to [Dzhokhar] Tsarnaev of knowing more about the precise 'nature and extent' of his brother's involvement does not outweigh the potential harm of exposing details of an ongoing investigation into an extremely serious crime, especially at this stage of the proceeding."
Tamerlan's brother, Dzhokar Tsarnaev, is currently charged with various crimes in connection with the Boston bombings, and it believed that his defense team are trying to gain access to documents about the older brother's role in the 2011 murders to prove he was the main bomber – which would be considered a mitigating factor for Dzhokar.
Dzhokhar is charged with using a weapon of mass destruction as well as 16 other charges.
Here is a related video: