'True Blood' Stars Anna Paquin and Stephen Moyer to Work Together for Brand-New Series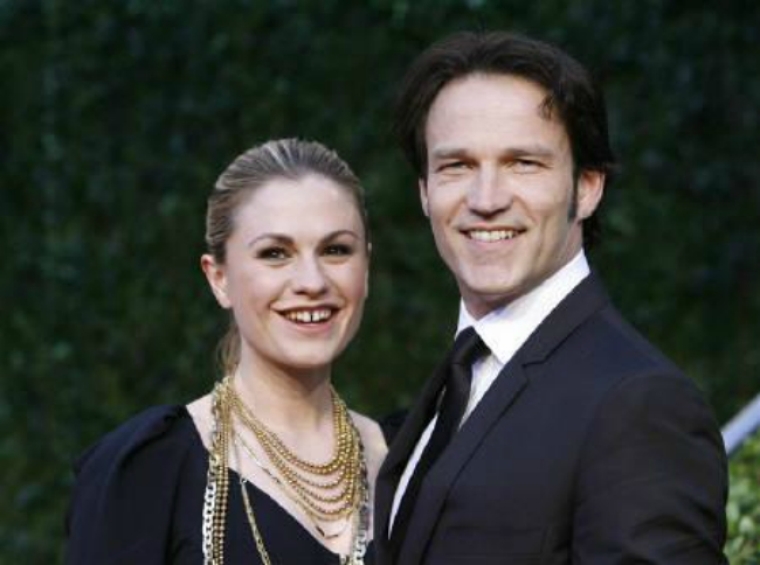 Former stars of the HBO series "True Blood," actors Anna Paquin and Stephen Moyer will be working together once again for a brand-new television series. 
As reported by Entertainment Tonight, the former "True Blood" co-stars will be working on the drama series titled "Flack," which is slated to air on Pop TV. This is the first time that the co-stars-turned-real-life couple will be working together after their stint on the vampire flick that concluded back in 2014. 
Furthermore, Paquin and Moyer are also going to serve as the show's executive producer. Moyer has not been confirmed to make an appearance in the upcoming series. 
The 35-year-old "X-Men" actress is slated to take on the role of Robyn, who is a public relations executive residing in London, U.K. Robyn's occupation allows her to interact with big names and personalities from the worlds of entertainment, fashion, and sports. Paquin was sold to commit to the project after she had read the script, which was penned by Oliver Lansley. 
The show is poised to tackle the world of celebrity life, which disillusions a lot of the prominent personalities in the business. Despite the exciting lifestyles of these high-profile personalities, there are multiple issues that come with fame. These stars will do anything to maintain their star status and everything that comes with it.
However, these ambitions can prove to be quite tricky to uphold at an age where information travels quickly — which will be the compelling focal point of the series. 
As of now, the series is scheduled for production this month in its intended setting, London, with Peter Cattaneo as the director of the show. "Flack" is slated to release six episodes for its first season, all of which will have an estimated running time of one hour. 
Paquin and Moyer met while they were working on "True Blood," and eventually got married in 2010. The couple had their first children, twins, last 2012. 
An estimated release date has not yet been announced for the series.