Tyga and Kylie Jenner Back Together Again?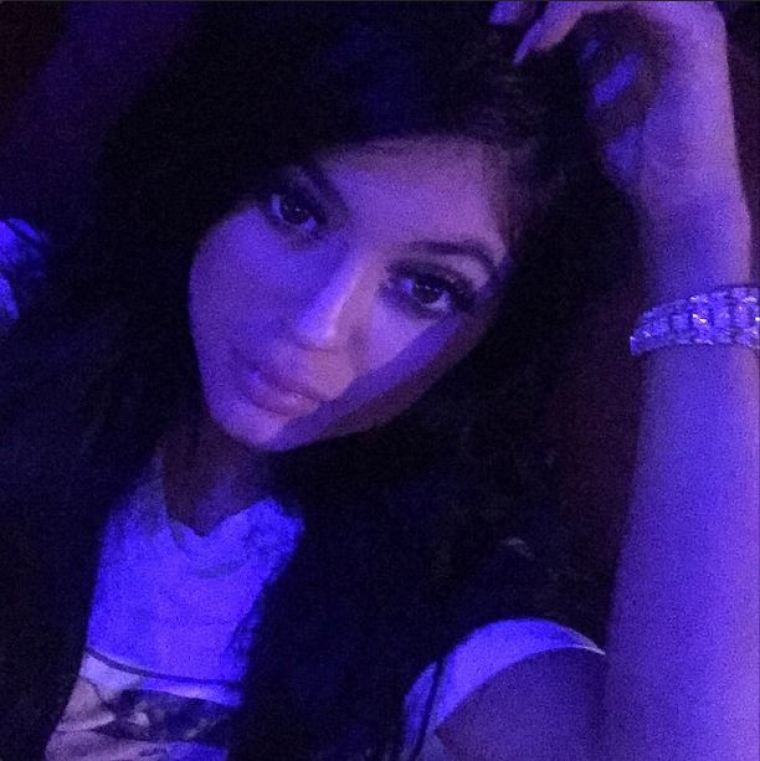 Days after it was reported that Kylie Jenner broke up with Tyga, the two were spotted having a picnic before the rapper's May 2 concert at California State University Fullerton, and eyewitnesses claim that all seems well again between the 17-year-old model and reality star and her 25-year-old boyfriend.
According to Hollywoodlife, Jenner was at the concert to support the rapper, but it was their intimate picnic before the show that helped get the relationship back on track.
"They were holding hands as they walked to the track on campus where they had an intimate picnic," an eyewitness tells Hollywood Life. "It was quite lovely. I couldn't hear what they were talking about, but she was smiling, laid back, and laughing. She had her feet on his lap while they ate on the grass, and a few times, I saw her wiping his face with his napkin."
It was reported that Jenner broke up with Tyga after his ex, Blac Chyna, took to social media to post screenshots of text conversations between her and the rapper. In the messages, it appears as though Tyga was begging Chyna to get back together with him.
The 17-year old was reportedly devastated upon learning of the text messages and broke up with the rapper soon after, but Tyga's romantic gestures — including a tattoo of her name on his arm and a new song about her— appeared to have won her over.
Meanwhile, Tyga is continuing to prove his love for Jenner as he has recently included a photo with her on his Snapchat story on May 2.
As for his ex, Hollywood Life claims that the rapper is willing to pay Blac Chyna to get her to stop doing any more damage to his relationship with Jenner.
"He doesn't want her to do any more damage so he's offering her money to stop," said another source to the website. "He doesn't want to see any more texts or any more Instagram disses. He hates it, but he will pay her hundreds of thousands of dollars — half a million if he has to, to get her to chill out."