Tyler Perry Flies Whitney Houston Back Home With Private Jet
Whitney Houston's body has been flown to a New Jersey funeral home as her family prepare to give a possible wake Thursday, with a private funeral expected to be held Saturday.
The pop icon died Saturday afternoon as she prepared to join a pre-Grammy Awards party. However, the exact cause of death has yet to be announced.
Her funeral will take place in a private service at New Hope Baptist Church, where Houston once sang as a young girl.
According to TMZ, Houston's body was flown from Los Angeles today to New Jersey using a jet provided by Tyler Perry.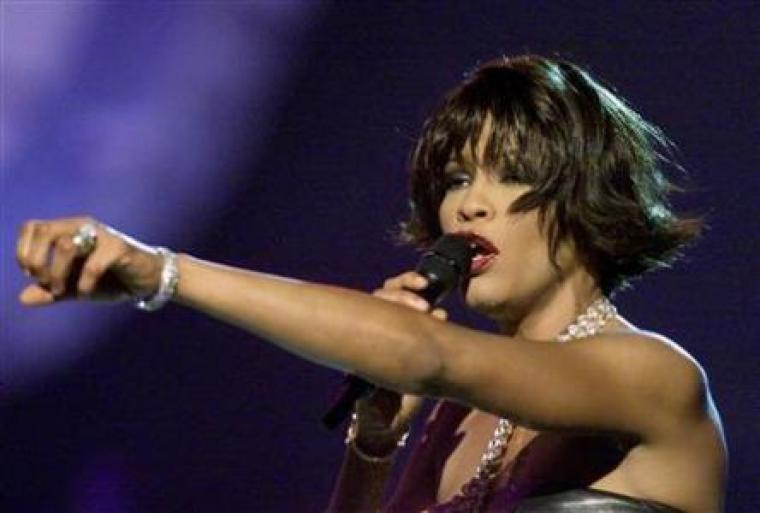 Whitney Houston's mother, Cissy Houston has expressed her devastation at the loss of her daughter.
"We are devastated by the loss of our beloved Whitney," the gospel singer said in a statement according to OnTheRedCarpet.com. "This is an unimaginable tragedy and we will miss her terribly. We appreciate the outpouring of love and support from her fans and friends."
The 78-year-old mother has reported that she talked to her daughter just half an hour before she was found unconscious in a hotel room bath tub. It has also been reported that Houston talked to her cousin Dionne Warwick just several hours earlier to confirm seating arrangements at that evening's party, according to TMZ.
However, it was to be a party that Houston would never attend, and the pop icon was later pronounced dead at the Beverly Hilton hotel in Beverly Hills, California on Saturday, Feb. 11.
Houston had a well-documented fight with drug and alcohol abuse over the years, and she was in rehab just in May of last year following a relapse to her old addictions. But she was reported to have been healthy in the days prior to her death, and just two days before tragedy struck she gave what became her final performance, singing "Yes Jesus Loves Me" at an LA nightclub.