U.S. School Department Reprimands, Threatens to Dismiss Employee for Telling Colleague, 'I Will Pray for You'
U.S. School Department Reprimands, Threatens to Dismiss Employee for Telling Colleague, 'I Will Pray for You'
For saying "I will pray for you" to a fellow school worker who is also a Christian, a woman employed at a public high school in Augusta, Maine was reprimanded by school authorities and threatened with dismissal if she repeats the "infraction" again.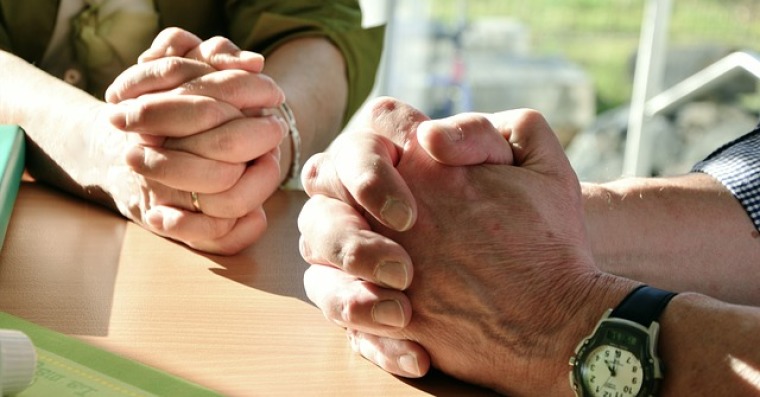 The action taken by Cony High School was triggered when Toni Richardson, a special education technician at the school, spoke to a new co-worker who appeared to be having difficulty adjusting to his new job, Fox News reported.
Richardson said she just wanted to provide a word of encouragement to her colleague, who also happened to be a member of her church.
"So, as we were leaving for the day, I told him that I would pray for him. He said, 'Thanks. That means a lot to me'," Richardson said, as quoted by Christian News Service.
Days later, Richardson and her new co-worker had a falling out, and she reported him to officials of the school department for his "confrontational and aggressive" behavior.
But instead of checking on her colleague's behavior, one official asked her if she had told anyone that she was a Christian or made any faith-based statements.
When she admitted that she had told her co-worker that she would pray for him, Richardson was told that such an act was a violation of the First Amendment.
The Augusta School Department then sent Richardson a "coaching memorandum" warning her that expressing one's faith is not acceptable — "even if that other person attends the same church as you."
"In the context of the 'separation of church and state,' this case prohibits public school-sponsored religious expression," the memo read. "Therefore, in the future, it is imperative that you do not use phrases that integrate public and private belief systems when in the public schools."
The department also specifically ordered her not to make any "reference to your spiritual or religious beliefs," not even the use of the word "blessing."
The memo warned her that any additional infractions could lead to disciplinary action or dismissal.
Richardson said she felt the school department discriminated against her on the basis of her religion. She then sought help from First Liberty Institute, a prominent religious liberty law firm.
"No one should be threatened with losing their job for privately telling a coworker that they are going to pray for them," First Liberty attorney Jeremy Dys told Fox News columnist Todd Starnes. "School employees are not required to hide their faith from each other while campus."
First Liberty Institute and the Eaton Peabody law firm filed a formal complaint against the school department with the Equal Employment Opportunity Commission, alleging religious discrimination and retaliation.
"What Augusta Public Schools did by punishing Toni for discussing her faith in a private conversation with a co-worker is unconscionable," said Peabody law firm attorney Timothy Woodcock Eaton. "The law is clear: employers cannot discriminate against employees who privately discuss their faith while at work."