Woman Spends $30K to Look Like Kim Kardashian; 'She's Beautiful' (VIDEO)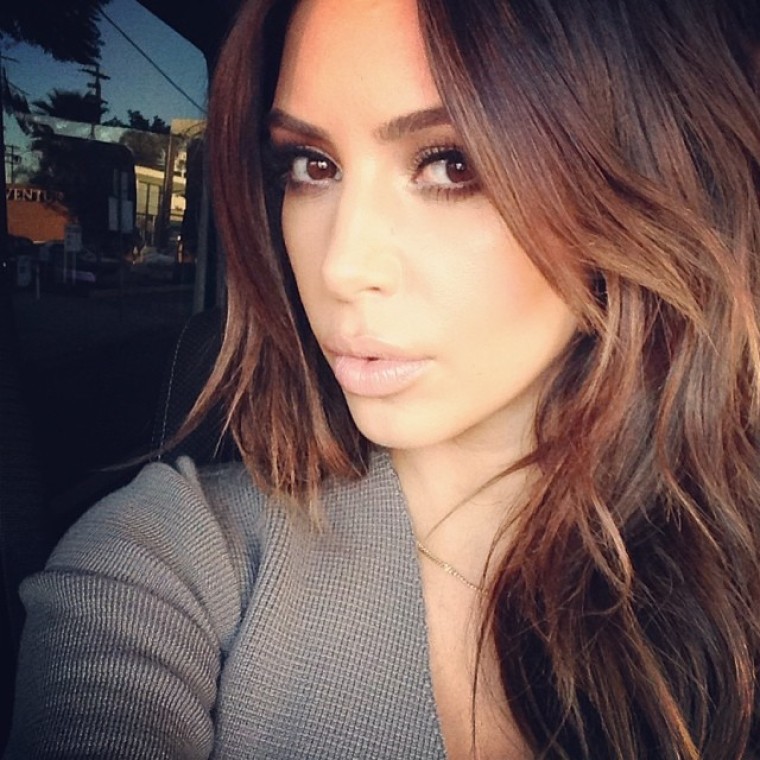 A British woman recently admitted to spending in excess of $30,000 to look like her idol, Kim Kardashian.
Claire Leeson, from Chelmsford, Essex, reportedly became infatuated with the reality TV star, 33, in 2009 after watching her famous reality show "Keeping Up With the Kardashians."
In a recent interview she admitted to dropping a large sum of money on her appearance in an attempt to emulate Kardashian.
"When I left school, friends would tell me that I had a resemblance to Kim," Leeson said on ITV's "This Morning."
"So I watched [the show] and realized I had the same amount of siblings and that we have the same kind of arguments and things going on," she explained. "I thought she was so beautiful and I really wanted to be like her."
Leeson claims that after undergoing surgery for breast implants to appear curvy like Kardashian, and after spending thousands of dollars on posterior padding, hair extensions and much more, she feels more confident than before.
"I've had my teeth whitened, then I wanted my boobs enhanced ... and with pictures [of Kim] explained to my surgeon that I wanted to look like this," she said.
The 24-year-old reportedly suffered from low self-esteem after being bullied in her childhood, however, her new look has helped boost her self-confidence.
"I was badly, badly bullied over my looks and it took me 10 years to realize that I wasn't unattractive. I was so badly bullied that I didn't want to be alive anymore," she explained.
"I look at Kim so much and would love to be exactly like her because sometimes I feel like I'm not fully confident all the time within myself, " she added.
Kardashian is renowned for her shapely figure and exotic looks and Leeson is determined to one day achieve the exact same look.
"My family are really worried, but they are so used to it now, but I know that I want to be happy," she said.
"In one way, I feel like I'm living in a fantasy and in a dream world. But it's real enough for me," she added.