Womens US Soccer Hitches Ride: Players Hitch Hike With Fans After Team Bus Breaks Down
The U.S. women's soccer team has hitched a ride with fans after their team bus broke down.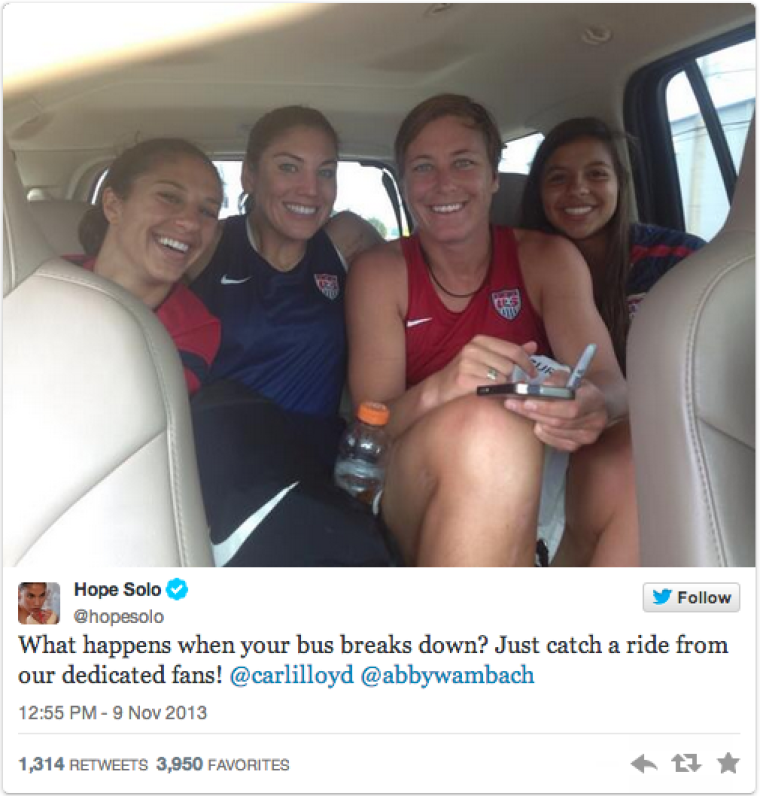 The United States team was apparently on the way to a training session at the Citrus Bowl ahead of their match against Brazil on Sunday when their bus broke down.
Even though officials quickly moved to get the bus fixed as soon as possible, the players took the initiative and decided not to waste anymore time. The players got off the bus and started hitching rides with fans.
According to reports, Sydney Leroux and Alex Morgan hopped in one car with one set of fans, while Hope Solo, Abby Wambach and Carli Lloyd managed to wave down another vehicle and hitch a ride to their training session.
One fan, obviously delighted with being able to give a helping hand, later took to social media site Twitter to say it was the best day of her life. U.S. soccer star, Wambach, later responded to the fan saying she hoped she could do the same for her some time.