WWE News: The Undertaker Retires From WWE to Undergo Hip Surgery
World Wrestling Entertainment fans might have already seen the last of The Undertaker at WrestleMania 33 on Sunday. After losing his match, recent reports suggest that the legendary wrestler's career is finally over.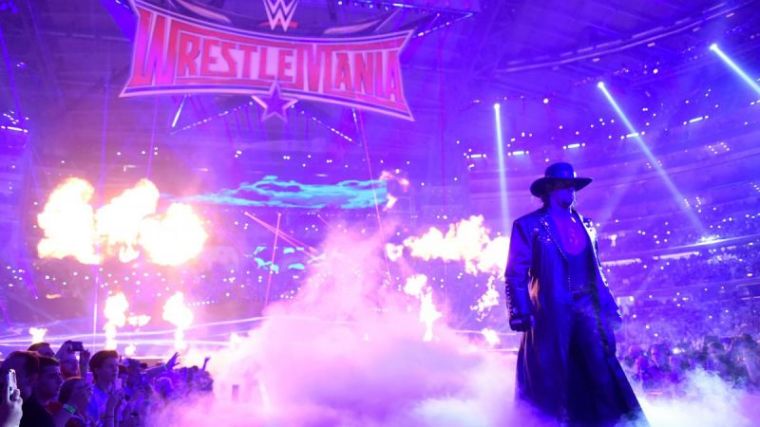 During the event, the WWE legend lost in his fight against Roman Reigns. Fans thought that signaled the end of his career as a WWE fighter, especially after he had left his classic long coat, hat and MMA gloves in the ring before leaving the stadium.
According to reports, The Undertaker has decided to retire from wrestling to undergo a major hip replacement surgery. The Phenom reportedly refused to undergo surgery for a long time so he could continue wrestling for the WWE. However, his doctors have advised him to undergo the surgery soon, especially after what he had to go through in fighting Reigns.
Rumor has it that the recently concluded WrestleMania was The Undertaker's last. During the rumble, the wrestler went through a great deal of pain after taking a spear from Reigns. The crowd at the WrestleMania 33 saw how The Undertaker took Reigns' superman punches while being pinned on a table. Over the past several weeks, he was also seen walking with a slight limp. Last year, images of the wrestling legend walking around on crutches also surfaced.
In the latest episode of "Wrestling Observer Radio," Dave Meltzer reported that The Undertaker is "getting more surgeries" soon and noted that he had already held off for long enough on his hip surgery. The doctors already advised him that if he chooses to undergo surgery, he will have to end his time in the ring due to the nature of the surgery and considering his age.
The Undertaker debuted in 1990 and has wrestled for the WWE for the last 27 years.