'Zoku Touken Ranbu: Hanamaru' Anime Spoilers: Oda Nobunaga's Sword Arrives in Episode 4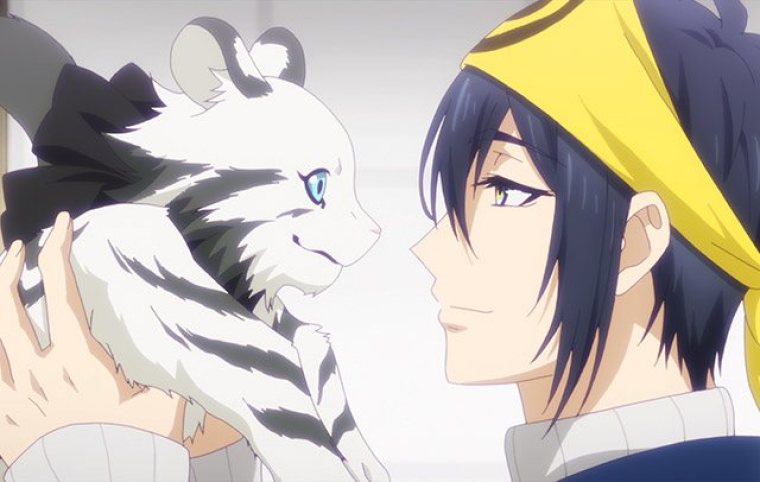 Gokotai's baby tigers have really been making life a lot more interesting at a certain citadel on the Japanese slice of life anime series, "Zoku Touken Ranbu: Hanamaru." However, one particular sword warrior just could not stop hoping for a little more excitement in their days.
Aside from showcasing Gokotai's adorable and considerate baby tigers, the previous episode also brought in a sword warrior named Taikogane Sadamune, manifested from the sword used by Tadamune Date, the second son of Masamune Date. He also seemed to know Ookurikara and Shokudaikiri Mitsutada, with whom he later formed a team to participate in the Spring Sports Festival.
The said festival was organized by a restless Tsurumaru Kuninaga, who wanted to inject a little more excitement into their lives at the citadel. With permission from the Master and help from the inari sushi-loving Konnosuke, they were able to pull off the event with the clumsy Heshikiri Hasebe winning the final relay event for his team.
On the other hand, it seems that some interesting things could be afoot after all as the synopsis for the next episode teases the arrival of Oda Nobunaga's sword, Fudou Yukimitsu, which will make him the 52nd sword acquired by the Saniwa.
However, it also seems that Fudou may not settle in smoothly at the citadel, and may even find himself in conflict with Heshikiri.
Additionally, another newly manifested sword, Kogarasumaru, will also be arriving in time for the cherry blossoms viewing party in spring.
Fudou will be voiced by Daisuke Sakaguchi and Soichiro Hoshi will be providing the voice of Kogarasumaru.
"Zoku Touken Ranbu: Hanamaru" airs on Sundays at midnight JST on Tokyo MX and BS11. Information on other broadcast schedules and online resources can be found on the series' official site. Episodes are also available in select regions outside Japan with English subtitles on Crunchyroll, and in English simuldub on the Funimation premium subscription.