Christine Blasey Ford and Memory Gap Hypnotherapy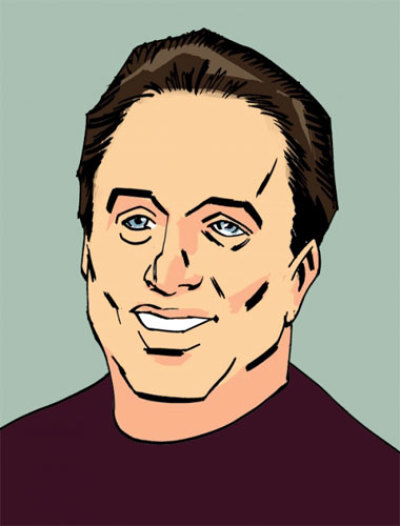 Consider for a moment the small pool of professors who write academic papers that promote hypnosis as a means of filling in memory gaps. What are the odds that one of these professors would become the focal point of the most contentious and politically charged "memory gap incident" in our nation's history?
As the dust continues to settle on the shocking and uncorroborated allegations that were levied against Judge Brett Kavanaugh, it is intriguing to ponder the accuser's connection to hypnosis. Dr. Christine Blasey Ford co-authored an academic paper in 2008 titled, "Meditation With Yoga, Group Therapy With Hypnosis, and Psychoeducation for Long-Term Depressed Mood." The paper states that hypnosis is used to "assist in the retrieval of important memories, and create artificial situations...." It even describes how participants "were taught self-hypnosis to use outside the group for relaxation." Sean Davis noted that Ford and her fellow researchers referenced the book, "Trance and Treatment: Clinical Uses of Hypnosis," which "discusses in detail the use of hypnotism, and even self-hypnotism, to recover memories from traumatic episodes."
This curious backstory throws yet another monkey wrench into Christine Blasey Ford's Senate testimony. While she certainly seemed to be honestly sharing her painful memories, it was also apparent that her recollections were vague and confusing. It almost sounded like she was recounting a dream during her testimony, but was unable to fill in many key details of the event in question.
Dr. Ford also had trouble recalling a few recent events with any specificity, such as whether or not her polygraph test took place on the same day as her grandmother's funeral. Something here is definitely amiss. Given her shaky memory concerning all of these significant events in her life, as well as the 7 inconsistencies in her story, it is only natural to wonder what types of therapy were administered in Christine Blasey Ford's quest to fill in memory gaps from her teenage years.
Some now even wonder if her memory may have been compromised and her mind altered by a personal journey into the mystical world of hypnosis. Would such mind-altering therapy perhaps account for why no one else recalls the event in question ever taking place some 36 years ago? Since Dr. Ford has no problem advising others to utilize hypnosis to fill in memory gaps, it is reasonable to assume she may have turned to this risky therapy herself. And if so, what impact did hypnotherapy have on her perception of reality?
The New York Times published an article in 1997 titled, "Hypnosis May Cause False Memories." And Psychology Today published an article in 2012 titled, "Implanting False Memories." Six years ago I wrote an article explaining how hypnosis opens hidden spiritual doors. And a short video of an ex-hypnotist reveals some of the dangerous spiritual elements of hypnosis. You can read what happened to this Christian woman after being hypnotized in her effort to stop smoking, and the steps she took to undo the damage caused by hypnosis.
Nobel Prize-winning scientist Sir John Eccles described the human mind as "a machine that a ghost can operate." Altered states of consciousness open doors to various spirits and to paranoia. The "father of hypnotism" was Franz Anton Mesmer, from whose name we get the word "mesmerize." Mesmer was a practitioner of the occult, and he learned the magical craft of placing people into a hypnotic trance. It has been almost 250 years since "news of his 'magnetic seances' began to spread rapidly and people flocked to his home in Austria from all over Europe."
Once hypnosis enters the equation, all bets are off concerning any sudden recollections that develop during memory gap therapy. And given her willingness to steer others toward hypnotism, it would stand to reason that Christine Blasey Ford may have opened her mind to this type of mental interference by intentionally entering into a hypnotic trance on numerous occasions. Have any of Dr. Ford's current recollections been conjured up as a result of repeatedly placing herself into altered states of consciousness? One thing is certain: Many of the specifics in her testimony are as mysterious to us as they seem to be in Dr. Ford's mind.
So did the incident with Brett Kavanaugh take place in the real world, or only in her mind? Was it a real event, a dream or a false memory? Dr. Ford's fondness for hypnosis only complicates the issue further. The foggy details in her current state of consciousness make it extremely difficult to distinguish between what is real, and what is merely an honest perception disconnected from reality. We are left with the cryptic challenge of separating fact from fiction.
On top of everything else, there continues to be a steady stream of articles such as the one published recently in USA Today titled, "Christine Blasey Ford's Changing Kavanaugh Assault Story Leaves Her Short on Credibility." With all of the doubts, confusion and inconsistencies swirling around, one can only wonder if memory gap hypnotherapy may be a contributing factor to the blurry memories Christian Blasey Ford sees today in her mind's eye.
Dan Delzell is the pastor of
Wellspring Church
in Papillion, Neb. He is a regular contributor to The Christian Post.