How the Bible Can Be Your Best 'Ammo' in Life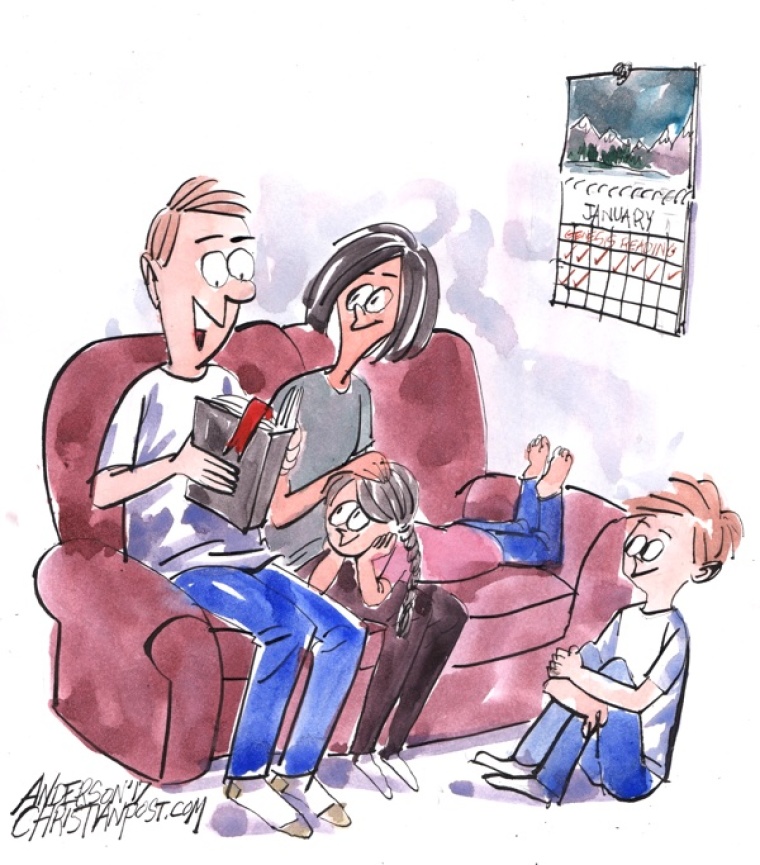 Hey Girl,
Instead of writing this blog post in the typical format, I want to write this to you as a letter. I want this to feel personal because it is. I know how difficult reading the Bible can be. I know it's hard to find a plan that works and to stick to that plan. I'm in that boat. It's hard for me too!
It feels like every year I set a new goal, make it a work for a while, and then fall behind.
You would think that reading the Bible would be one of the simplest and easiest things to do. So why do I struggle so much? Why do you? I'm not exactly sure why it's so difficult, but I do know that we have an enemy (Satan) who hates God. He hates God and he hates anyone and anything that reflect God. He hates humans because they are made in the image of God. I know that Satan hates when we read our Bible's and learn about God.
We live in a spiritual world and there is a very real spiritual battle taking place.
Instead of viewing our Bible time with Jesus as a "goal" or as a part of our morning "routine" let's change that mindset. Let's view it in light of the spiritual battle that we are apart of. Let's view it as battle preparation.
I want to challenge you to view your Bible Time as your "ammo" for the battle. We need weapons and ammo to win real battles. We need spiritual weapons and spiritual ammo to win the spiritual battles.
Fighting for God's truth in your life is one of the best things you can do this New Year.
Instead of taking a casual approach to Bible Reading and prayer, choose to view it as an essential to the daily battle. Picture yourself waking up to fight in a real war. Would you ever go to the battlefield without your weapon? No. You would get your armor on and bring your very best weapons. In the same way, we must dig into God's Word and prepare for the battle each and every day.
Here is one of my favorite Bible Study weapons to help you fight the battle. This is the main tool that I'm planning to use this year to help me suit up for the spiritual battle each and every day - Read Scripture.
This is my all-time favorite Bible study tool. It has an easy reading plan that keeps track of what I've read and how much I've read. It also has incredible little videos mixed throughout to help me fully grasp what I'm reading.
My goal is to get in the Word and suit up for battle.
This app is just one tool that helps me put my armor on and get ready for battle. I'm sure there are other amazing tools, but this is the tool I plan to use for 2018.
I know it's hard and I know it's tough to stay consistent. Let's encourage each other along the way. Let's encourage each other to grab our spiritual ammo each and every day. In fact, why don't you stop and do that right now? If you have a solid Bible study plan, go ahead and do your thing. If you don't have one, I invite you to come along with me and join in on my plan. Download the app I linked to above and start reading at the very very start,
Girl, I know it's hard but it's not impossible. By God's amazing grace, we can do it together!
I'm cheering for you this year!
Your sister in Christ and friend,
Bethany
Originally posted at GirlDefined.com
Kristen Clark and Bethany Baird are sisters, lifelong friends, founders of GirlDefined Ministries, and authors of Girl Defined: God's Radical Design for Beauty, Femininity, and Identity. Their focus and passion is to help modern girls understand and live out God's timeless truth for womanhood. In a day and age when girls and women receive so many conflicting messages about their value, purpose, and identity, they desperately need to know that the only one who can define them is the One who created them.