Social media: For the good or the doom of society?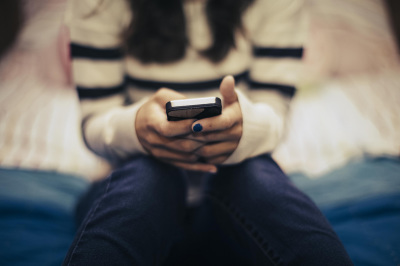 The American Psychological Association (APA) recently released a health advisory on social media use in adolescence. The report offers 10 recommendations regarding social media use that involve various forms of monitoring, training, and technical adaptations to blunt certain adverse effects of social media and/or to accentuate the positive effects. Specific recommendations aside, the report highlights the degree to which technology platforms like social media have become seemingly inevitable parts of modern life despite the problems linked to them. While the APA advisory offers helpful advice related to social media, it never questions whether social media needs to be a "given" part of children's lives (or our lives) in the first place.
As a parent, I've discovered that kids don't need social media (and neither do parents!). I say "discovered" because our default setting was to trust our kids and allow them access to social media. We took a number of steps similar to those recommended in the APA advisory. Still, even with trustworthy children, the technology won, and our kids were exposed to ideas and images that we didn't want them to be exposed to. So, despite relatively diligent management, we couldn't avoid the downside of social media. As such, we decided on the more draconian approach (at least for a time) of prohibiting access to social media altogether. Our kids survived without Instagram, Snapchat, and TikTok.  
We have allowed our children more limited access to social media as they have gotten older so long as there is a narrowly defined use case for the platforms. For example, one of our children's sports teams uses Snapchat for intra-team communication. We also have a shared Instagram account to share pictures with family members and the like. Social media is not without its conveniences; however, we have found the combination of intentionality and a narrow use case to be helpful in avoiding some of the pitfalls of social media.
Setting social media aside for the moment, the APA advisory gestures toward a broader issue: the ability of technology companies to test new technology platforms in public without sufficient accountability. To illustrate the point, consider that the APA advisory is addressing the effects of social media more than a decade after Twitter released the "retweet" function (2009), Facebook added the comments feature (2008) and "like" button (2009), and Instagram launched as a stand-alone platform (2010). It would seem that those who offer counsel about best practices or who regulate technologies for the public good have not moved as quickly as the technology companies. We've had more than a decade of exposure to platforms sufficiently detrimental to warrant a health advisory, yet we headlong into a new era of technological "progress" in the form of artificial intelligence (AI) without creating appropriate mechanisms for regulation and oversight.
AI models are moving along a similar trajectory as social media but at an exponentially increased rate. ChatGPT, for instance, reached 100 million users in 64 days. ChatGPT's growth is meteoric compared to Instagram, Facebook, and Twitter, which reached the same benchmark after 2.5, 4.5, and 5 years respectively. Yet, like social media platforms, AI is in its infancy. We do not understand how it will negatively impact our minds and lives. It seems unlikely that 100 million people would opt to jump aboard an untested submarine that had the potential to make it to the bottom of the ocean. Most of us would recognize the real risks associated with being human guinea pigs sent to test a beta version of a deep-sea submarine. Yet, we don't seem to guard against the risks posed by open AI model development. Captivated by the promise of AI, we blindly allow technology companies to make us their test subjects just as we did with social media.
Do I think the APA's recommendations are helpful given that we seem to be repeating a pattern with AI that has not turned out so well with social media? Yes and no. The tips offered are valuable even though they seem to place a relatively heavy burden on parents and guardians seeking to monitor and manage their children's social media use.  Still, the APA's advice ignores the need to eliminate all social media use as, at least, an initial step. Breaking away from these platforms to determine narrow use cases for your kids and yourself and to identify mechanisms for monitoring and control is crucial to resetting expectations and, more importantly, establishing alternatives to social media that will provide a vibrant social life. 
Before becoming test subjects, consider what we will be displacing to help the technology companies refine platforms and models that may well have adverse effects on us as users. For instance, consider that TikTok recently implemented a new default screen time for teenage users requiring them to input a passcode at the 60-minute mark if they want to continue using the platform. Let that sink in. Either the measure is superfluous because teens aren't on the platform for 60 minutes now, or there are a sufficient number of teens watching TikTok videos for more than 60 minutes that the new default screen time will deter further usage. 
Debating "how long is too long" to spend on social media isn't trivial, but we also need to consider what we could be doing if we weren't scrolling mindlessly for hours every day. As we look to foster the well-being of adolescents, we need to be sure we are thinking beyond social media use to other aspects of life. It may well be that substituting something else (e.g., reading, learning a musical instrument, playing sports, taking a walk, etc.) for social media would be more effective than monitoring and managing social media use alone.
The APA's recommendations assume that social media will continue as part of our collective life. Whether that will be a net positive or negative for the public good remains to be seen — though the evidence is beginning to point toward a net negative. Still, I don't think the primary issue can be boiled down to a comparison of social media's drawbacks and benefits. Instead, we need to consider how our use of social media and other technology platforms is detaching us from reality, particularly as deep fakes, misinformation, rigged photo shoots, and filters become more and more the norm. Yet, if we don't get carried away in the frenzy of progress and technological advancement, we may well find that we can reclaim some of the realities we've lost in our reckless exploration of the virtual world. 
Dr. James Spencer currently serves as President of the D. L. Moody Center, an independent non-profit organization inspired by the life and ministry of Dwight Moody and dedicated to proclaiming the Gospel and challenging God's children to follow Jesus. He also hosts a weekly radio program and podcast titled "Useful to God" on KLTT in Colorado.  His book titled "Christian Resistance: Learning to Defy the World and Follow Jesus" is available on amazon.com. He previously published "Useful to God: Eight Lessons from the Life of D. L. Moody," "Thinking Christian: Essays on Testimony, Accountability, and the Christian Mind," as well as co-authoring "Trajectories: A Gospel-Centered Introduction to Old Testament Theology."