The age of unbeliever rage
In a debate that took place years ago at Purdue University between Christian apologist Dr. William Lane Craig and atheist Dr. Alex Rosenberg on the topic "Is Faith in God Reasonable", it took Dr. Rosenberg about ten seconds to start insulting Dr. Craig. In fact, much of his opening monologue contained belittling content that many debate reviewers found unnecessary and out of place at such an event.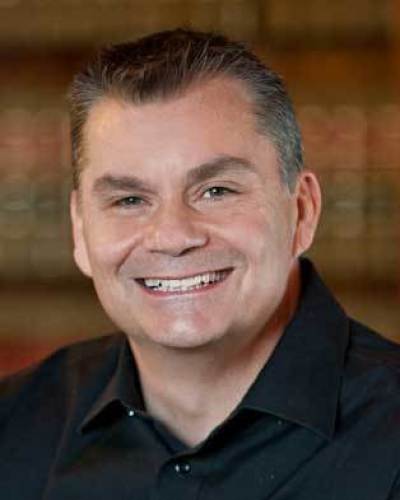 By contrast, Dr. Craig used the time given for his initial statements to lay out eight reasons why faith in God was indeed reasonable, using both logical syllogisms and other evidential and historical arguments. Never once did he refer to Dr. Rosenberg in a disdainful way, but rather he quoted directly from his opponent's book multiple times to showcase Rosenberg's extreme positions on scientism and naturalism, which supported Craig's arguments.
Why do such things happen? Why do unbelievers like Rosenberg choose to not only disagree with Christianity but be disagreeable in the manner with which they interact with those who believe in God?
The unkind 'be kind' crowd
Before I say anything else, let's admit upfront that Christians are guilty far too many times of being discourteous to non-Christians and committing the error James wrote about long ago: "With the tongue we praise our Lord and Father, and with it we curse men, who have been made in God's likeness. Out of the same mouth come praise and cursing. My brothers, this should not be" (James 3:9-10).
That said, I find it ironic that our secular culture's pulpit continuously streams preaching that can be summed up as "Be inclusive; be kind" and yet the people behind such talk behave in the exact opposite manner towards anyone who disagrees with them. And some of their preachers are being more open about that.
We hear atheist Bill Maher say, "We are a nation that is unenlightened because of religion . . . I think that religion stops people from thinking . . .  I think religion is a neurological disorder . . . I am just embarrassed that it [the country] has been taken over by people like evangelicals, by people who do not believe in science and rationality."
Evolutionary biologist Rob Brooks, in a Huffington Post article, agrees with Maher when he states: "As it becomes clearer that religion is, in some senses, the opposite of rational thinking, we may have to shed the comfort of 'I'm OK, you're OK' ideas".
And we have Richard Dawkins' famous statement where, speaking of religious people, he encourages unbelievers to "Mock them, ridicule them in public." 
It seems we've arrived at the point in our society described by G. K. Chesterton long ago:
"You are free in our time to say that God does not exist. You are free to say that He does exist but He is evil. You are free to say like some poor satirists that He would like to exist if He could ... But if you speak of God as a thing like a tiger – as a reason for changing one's conduct – then the modern world will stop you somehow if it can. We have long past talking about whether an unbeliever should be punished for being irreverent; it is now thought irreverent to be a believer."
The biblical pattern of unbelief
Perhaps the best set of Scripture that showcases the pattern of vindictive unbelief is John 9 where we find Jesus' healing of the man born blind and their treatment by the religious elite. While the Pharisees and scribes believed in God's existence, they personified disbelief with their hatred of Christ: "They profess to know God, but by their deeds they deny Him, being detestable and disobedient and worthless for any good deed" (Titus 1:16).  
In his message on the topic, John MacArthur perfectly nails the pattern of unbelief when he says,  "Unbelief is inimical, hostile; intractable; that is, rigid; and thirdly, unbelief is irrational.  With true facts, if you come to a wrong conclusion, you're irrational . . . Finally, unbelief is insolent. What does insolent mean?  Abusive, contemptuous . . . It starts intellectual, becomes emotional, then becomes verbal, and ends up physical."
Why do unbelievers act this way? David reveals the reason in Psalm 2: "Why do the nations rage and the peoples plot in vain? The kings of the earth take their stand and the rulers take counsel together against the LORD and against His Anointed, saying, "Let us tear their fetters apart and cast away their cords from us!" (Psalm 2:1-3, emphasis added).
The Hebrew term translated "fetters" means 'bonds' with the root word meaning to imprison someone. "Cords" simply refer to ropes, and is synonymous with the previous term.
The Psalmist says that people rage against God (note that the fury is directed at the Father and the Son) because they think He restricts them and interferes with what they want to do; God threatens their autonomy. As John Edward Carnell wrote: "The individual who disclaims all expressions of authority simply makes himself his final authority."[1]
Because of that, we see God being constantly rejected in both the Old and New Testaments, with the clear message being: "We do not want this man to reign over us" (Luke 19:14). 
Atheist philosophers such as Nietzsche, Sartre, Camus, and Heidegger have correctly observed that if God is sovereign, then humanity cannot be. Sartre, in particular, believed that only by rejecting God can humankind experience real freedom and morality.[2]
History shows that the exact opposite is true.
Hope for unbelief
A lot of people don't know that the late atheist Christopher Hitchens has a brother named Peter, who is an English newsman and author. Brought up in the same environment as his brother, Peter Hitchens describes how he initially felt about God in his book The Rage Against God in a chapter entitled The Generation Who Were Too Clever to Believe: "I knew that there was no God, that the Old Testament was a gruesome series of atrocity stories and fairy tales, while the gospels where a laughable invention used to defraud the simple."[3]
But today? Hitchens is an outspoken Christian and defender of the faith. How did he change?
The route Hitchens and others take is very similar. Many begin by asking themselves why they have the confrontational spirit they do. Authors Jon Hinkson and Greg Ganssle write that they often say to students, "Let me tell you why, if the biblical story is true, you will hear it threateningly, and why you ought to apply a hermeneutic of suspicion to that very reaction."[4]
There's a natural rebellion in all of us that rejects God because we are born with sin (Rom. 5:12). But as God draws us to Himself, one of the incredible truths He reveals is that the supposed autonomy we desire is in actuality a slavery to sin.
R. C. Sproul explains it like this: "If ever there is a genuine paradox to be found in Holy Writ, it is at the point of freedom and bondage. The paradox is this: When one seeks to rebel from God, he gains only bondage. When he becomes a slave to God, he becomes free. Liberty is found in obedience. The Anglican poet John Donne understood this when he wrote in a sonnet, Except you enthrall me, never shall I be free."[5]
When you come to Christ and surrender your declaration of autonomy to His will, the rage that was once in your heart disappears. Afterwards, the freedom you experience from the punishment of sin is the most intoxicating thing you will ever experience.
If you haven't received Christ yet and experienced His truth and liberty, why not do that today?  Lose the rage and anger and let something much better fill your heart.
---
[1] Carnell, John Edward. A Philosophy of the Christian Religion (Grand Rapids, MI: Eerdmans Publishing, 1954), 30.
[2] R. C. Sproul, If There's a God, Why Are There Atheists? (Ligonier Ministries, 1997), pg. 137.
[3] Hitchens, The Rage Against God, pg. 18.
[4] Hinkson, J., Ganssle, G. 2000. "Epistemology at the Core of Postmodernism: Rorty, Foucault, and the Gospel" in Telling the Truth, Evangelizing Postmoderns, D. A. Carson, general editor, (Grand Rapids, MI: Zondervan, 2000), pg. 87.
[5] Sproul, 142. 
Robin Schumacher is an accomplished software executive and Christian apologist who has written many articles, authored and contributed to several Christian books, appeared on nationally syndicated radio programs, and presented at apologetic events. He holds a BS in Business, Master's in Christian apologetics and a Ph.D. in New Testament. His latest book is, A Confident Faith: Winning people to Christ with the apologetics of the Apostle Paul.