The Church in 2018: Will It Become Worse?
One has to conclude that in 2018, things can and will only get worse, while a remnant chosen by God will continue to shine and find grace to stand apart.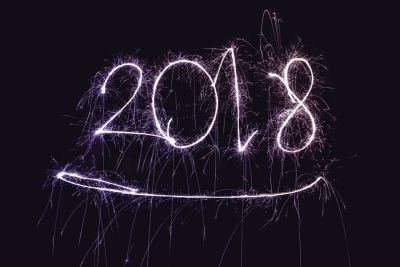 As a New Year is ushered in all over the world, many will be reflecting on what future developments will define the trajectory of the Church in the new year. In 2017, the assembly in the West was further divided by the aftermath of a bitter political race, which seemed to have worsened with the decision to move the embassy of the United States to Jerusalem. It is on record that both the Pope and the Anglican Church in the United Kingdom are united and agreed that this is wrong and they stand on plain justice and reject any other consideration albeit how it is conceived.  More are divided over race issues.
At least 27 people were killed in a shocking shooting at Texas church and many other wounded in what looked like a meaningless attack in a small Texas town where everybody knew everybody. In Nigeria, in the oil rich River State, gunmen killed at least 14 church goers returning from a crossover service into 2018, in what looked like a mafia-like coordinated attack. A manhunt for the bandits is still ongoing. Violence assumes a new dimension as Churches take extra measures for their safety.
The eschatological voices were not silent in 2017 as many pulpits drew attention to the signs of Christ's imminent coming ... leaving many wondering ... when indeed will Christ return and how to prepare. Late 2017 saw the passing of RC Sproul a man who influenced many to see God's Holiness and be able to come, like Isaiah did, to a new conclusion that " I am undone " ... teaching us to seek afresh to walk with God. In 2018, there is a vacuum that Church Fathers, must fill ... but who, these days, desires such a hazardous and troublous appellation?
All this as liberal movements push to neutralise gender, and it is less clear in what category of games transgender athletes fall pointing to a coming era when all sexes compete together ...male and female and whatever is in between. A world when women go to war and men or test-tubes and machines carry pregnancies ... the traditional role of women to nurture children and families is already passé and considered even potentially abusive.
So what will 2018 offer? I have no prophetic credentials and speak from plain insights and it seems we are replaying a scene as seen in Genesis 6. A time when God saw that the wickedness of man was great in the earth and the imagination of the thoughts of his heart was only evil and continually so. In verse 11 of Genesis 6, it says "The earth also was corrupt before God and filled with violence." ... but also spoke of a time when Noah found grace in the eyes of God.
One has to conclude that in 2018, things can and will only get worse, while a remnant chosen by God will continue to shine and find grace to stand apart. The remnant will repent and seek after God, and live in quietness and trust in God ... doing the works, God Himself has commissioned. The rest, helped by a bolder intelligentsia and a ravenous polity, will continue as though God does not exist or that He exists for their own selfish insatiable appetites and to fulfil their never ending quest for rights and wicked wants and desires.
The true prophets will point to the count down to the end ... the false will embolden everyone to do as they please. Meanwhile the violence, politics and social chaos will continue in its downward spiral as the remnant walking with God brings about revivals as we have never seen, many returning to escape deceptions and the wrath that must come. Ponder Anew.
There you have it ... my prophecies for 2018. Happy New Year.