When a Leader's Influence Reaches Beyond the Title on the Door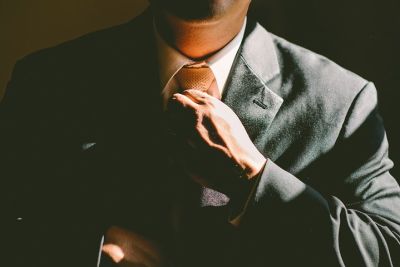 Our culture gets hung up on titles, and we often buy into the premise that leadership and influence are related to our position on a flowchart or the title on our office door. But as one author observed, "The key to successful leadership today is influence, not authority."
In reality, influence reaches farther than mere title or position. The truest, most lasting influence is felt heart to heart and, when enlarged by God, extends far beyond what we would envision. True, some people have more prominent influence than others—the president of the United States or the CEO of a company, for example. But this doesn't indicate a more significant influence.
Henry Ward Beecher observed, "The humblest individual exerts some influence, either for good or evil, upon others." Consider the influence of just one life in some of the most common spheres of influence:
Perhaps the most influential person on the planet is a parent. After all, "the hand that rocks the cradle rules the world." If you are a parent, you hold the power to shape and mold a life—that's influence. That's lasting. That's significant.
And who hasn't been influenced by a friend? As someone's friend, you have direct entrance into his heart. You have the power to affect thinking, sway beliefs, stimulate action and encourage direction.
Teachers, too, have incalculable influence. In recently reviewing my cumulative folder from my school days, I realized that I remember every single teacher—from K5 through high school graduation. Each of them made some kind of impact on my life. As Henry Adams said, "A teacher affects eternity. He can never tell where his influence stops." Are you a teacher? You have the power to affect eternity from your classroom.
If you serve in the workforce, you have influence that can move in multiple directions. Regardless of your position on the flowchart, you have an opportunity to influence those with whom you come in contact—superiors, employees, peers—for the Lord and for truth.
Everyone—parents, friends, teachers, workers, common, everyday people—wield the scepter of influence. And this influence often reaches spheres we never realize. Last week at Lancaster Baptist Church, we had the privilege of offering the annual Spiritual Leadership Conference, where thousands came together with one purpose—to help people grow to be spiritual leaders wherever God has planted them.
One of the greatest threats to our usefulness for God is the myth that our lives don't have the capacity to make a difference, that what we do has no eternal significance, that there is no reason to extend ourselves to invest in others. You may not see the immediate effects of your influence. You may not perceive the impact your life is having on another or realize the power you hold through influence. But it's there. And, regardless of your perceived level of influence, it's up to you to choose to steward it for God.
History is full of unexpected influencers—people who inauspiciously rose to positions of prominence. With dogged determination and untiring labor, these men and women found their way up the ranks of leadership into the annals of worldwide influencers.
Consider a different kind of story with me, however—a story of one of history's greatest influencers. His name is Joseph, and you can read his story in Genesis 37–50. Joseph didn't gain influence by persistently climbing the slippery ladder of success or pulling himself up by his own bootstraps. Joseph had a different motivation and a strength outside himself. He had a specific and repeated promise from God of enlarged influence.
Through two almost identical dreams, God gave Joseph a glimpse of his future influence—even over his brothers. In these dreams, Joseph was a powerful ruler, and his brothers bowed before him. How he, the second to the youngest son of a shepherd, would trade his staff for a scepter must have puzzled Joseph, but he believed God's revelation to him was true. Better than the most dramatic rags-to-riches novel, the complex plot of Joseph's life reveals the delicate tapestry of God's sovereignty in fulfilling His promise.
Of course, whenever God gives us spheres of influence—or even just the promise of influence, Satan tests that influence. Joseph's life and his unusual road to prominence can be charted by the tests he endured and his victory through them. In the end, his influence was the result of successfully passing the most difficult tests of life. In many instances, Joseph could have chosen revenge or spitefulness as his response—especially to his brothers who sold him into slavery. But he instead chose grace that surpassed human ability—the mark of a true leader.
As leaders, may we pray that we, too, will pass the tests that could destroy our influence. And we can learn, through Joseph, how to lengthen the reach of our own influence as leaders.