Why Billy Graham's Greatest Fear Should Be Ours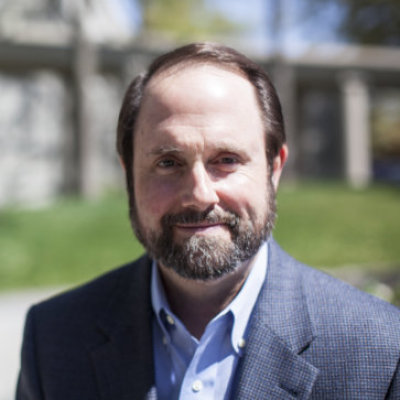 My attention has been drawn to a story few reporters are still following today. I'll explain why.
"What was most surprising to us"
It's been three weeks since Billy Graham died. In this time, there have been hundreds if not thousands of retrospectives published on "America's Pastor."
The most interesting one I have seen is an interview with Nancy Gibbs, one of America's most perceptive journalists and former editor-in-chief of Time magazine. After reading her comments on the famous evangelist, I knew I needed to discuss them with you.
When Gibbs and her co-author met Dr. Graham for the first time, "What was most surprising to us . . . was how completely disarming he was. We were struck by his humility, the gentleness, the quiet, confident grace. He seemed perhaps the most unguarded man I've ever interviewed." For Nancy Gibbs, that's a remarkable statement.
What explains Dr. Graham's humility and integrity? Here was his greatest fear: "That I'll do something or say something that will bring some disrepute on the gospel of Christ before I go."
If we want our lives to impact our culture, we must make Billy Graham's greatest fear ours as well.
"That the fear of him may be before you"
After God revealed himself at Mt. Sinai, "the people were afraid and trembled, and they stood far off and said to Moses, 'You speak to us, and we will listen; but do not let God speak to us, lest we die'" (Exodus 20:18-19).
In response, Moses assured the people: "Do not fear, for God has come to test you, that the fear of him may be before you, that you may not sin" (v. 20). They were not to fear that God would destroy them on the spot. But they were to keep their fear of his power and wrath "before you" so that "you may not sin."
There is a clear connection in Scripture between fearing God and refusing sin: "By the fear of the Lord one turns away from evil" (Proverbs 16:6); "The fear of the Lord is hatred of evil" (Proverbs 8:13); "Fear the Lord, and turn away from evil" (Proverbs 3:7).
Why is fearing God such an effective antidote to temptation?
Satan knows our desires and offers to meet them in ways that seem innocuous and harmless. If we could see the results of sin before choosing it, we wouldn't choose it. We know that "the wages of sin is death" (Romans 6:23), but it seems hard at the time to believe that this warning applies to us. There's a voice that encourages us to believe that no one will know or be hurt by what we're considering.
That's where the "fear of the Lord" comes in.
"A cream puff instead of a rattlesnake"
Billy Sunday claimed: "One reason sin flourishes is that it is treated like a cream puff instead of a rattlesnake." We know that a cream puff isn't good for us-a typical one contains twenty-five grams of sugar, the recommended limit for an entire day. But we cannot see the damage such sugar intake does to our health. And we can rationalize eating "just one."
A rattlesnake, on the other hand, is a clear danger. Left untreated, its bite can cause severe organ damage and death. Most people know this and would never choose to pick up such a deadly animal.
Here's the point: Satan will seldom tempt us to do something we know is as deadly as a rattlesnake's bite. But he will tempt us every day to choose sins we think we can commit without consequences.
We can confess our sins after we commit them and claim his forgiving grace (1 John 1:9; Psalm 51:7). However, the damage done to others and the world by our sins remains. And we forever lose the reward that would be ours for faithful obedience: "Blessed is the man who remains steadfast under trial, for when he has stood the test he will receive the crown of life, which God has promised to those who love him" (James 1:12).
The next time you are tempted, remember that the Lord of the universe "knows everything" and is watching you right now (1 John 3:20). Because he is holy (Isaiah 6:3; Revelation 4:8), he must judge any sin you choose to commit. Know that the cost of this sin must be worse than its benefit, or Satan would not tempt you to commit it.
Now choose to make Billy Graham's greatest fear yours. As his legacy proves, you cannot imagine the future consequences of present faithfulness.
First published at the Denison Forum.
Adapted from Dr. Jim Denison's daily cultural commentary at
www.denisonforum.org
. Jim Denison, Ph.D., is a cultural apologist, building a bridge between faith and culture by engaging contemporary issues with biblical truth. He founded the Denison Forum on Truth and Culture in February 2009 and is the author of seven books, including "Radical Islam: What You Need to Know." For more information on the Denison Forum, visit
www.denisonforum.org
. To connect with Dr. Denison in social media, visit
www.twitter.com/jimdenison
or
www.facebook.com/denisonforum
. Original source:
www.denisonforum.org
.