Work from the Heart (How You Do Your Work Is What Matters)
God is not impressed by what you do for a living. And you should not be either. But what does matter to God is how you do what you do. God wants you to work from the heart.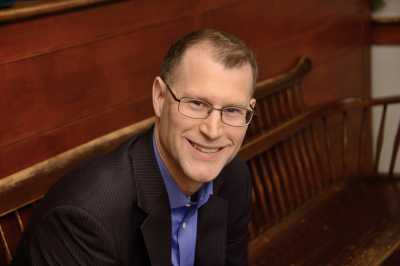 Here's what Colossians 3:22-25 (MSG) says:
Servants, do what you're told by your earthly masters. And don't just do the minimum that will get you by. Do your best. Work from the heart for your real Master, for God, confident that you'll get paid in full when you come into your inheritance. Keep in mind always that the ultimate Master you're serving is Christ. The sullen servant who does shoddy work will be held responsible. Being a follower of Jesus doesn't cover up bad work.
God wants you to work hard at whatever you do. He wants you to do your best. And He wants you to work from the heart.
Here are three things you should keep in mind as you do your work.
1. Attitude
Your attitude is paramount in what you do. Make sure that you do whatever you do with the right attitude—because your attitude is a powerful tool.
Here's what Chuck Swindoll said about attitude.
The longer I live, the more I realize the impact of attitude on life. Attitude, to me, is more important than facts. It is more important than the past, than education, than money, than circumstances, than failure, than successes, than what other people think or say or do. It is more important than appearance, giftedness or skill. It will make or break a company ... a church ... a home. The remarkable thing is we have a choice everyday regarding the attitude we will embrace for that day. We cannot change our past ... we cannot change the fact that people will act in a certain way. We cannot change the inevitable. The only thing we can do is play on the one string we have, and that is our attitude. I am convinced that life is 10% what happens to me and 90% of how I react to it. And so it is with you ... we are in charge of our Attitudes.
Good work done with a good attitude will please God—because He wants you to represent Him in how you work from the heart.
2. Perspective
Not only does your attitude toward your work matter, so does your perspective about your work. It does not matter to God if you are the King of Wall Street. Neither does it matter if you are a (Wall) Street Sweeper. So that should not matter to you either.
God has called all of us to work, in one way or another. It may be in the home—caring for your children—or it may be at a business—providing for your children. It doesn't matter what you do. What does matter is whether you think your work matters.
Here's a story that Bill Pollard—the former CEO of ServiceMaster—tells about perspective, as recorded by Kenman Wong and Scott Rae in Business for the Common Good.
As Bill Pollard, former CEO of ServiceMaster, says, "People want to contribute to a cause, not just earn a living." …
Pollard tells the story of Shirley, one of the housekeepers for their hospital janitorial services division. To an outsider her position might look like a dead-end job with no purpose other than an economic transaction. But at ServiceMaster these positions have significance. ...  Pollard says Shirley is still motivated to come to work after fifteen years of doing the same thing.
Shirley sees her work as extending to the welfare of the patient and as an integral part of a team that helps sick people get well. When Shirley first started, no doubt she was merely looking for just a job. But she brought to her work an unlocked potential and a desire to accomplish something significant. As I talked with Shirley about her job, she said, "If we don't clean with a quality effort, we can't keep the doctors and nurses in business. We can't serve the patients. This place would be closed if we didn't have housekeeping." …
Shirley had a clear sense of purpose for her work, which kept her coming back to work motivated for many years.
God wants you to see things from His perspective. God doesn't want you to focus only on you. He wants you to see that He is working through many people in a way that He is orchestrating.
3. Ministry
You are God's minister of reconciliation (2 Corinthians 5:18). God wants you to be out there in the workplace representing Him, sharing His nature, spreading His love—even just by how you work from the heart.
Here's what Tim Keller says about work in Every Good Endeavor.
One of the main ways that you love others in your work is through the "ministry of competence." If God's purpose for your job is that you serve the human community, then the way to serve God best is to do the job as well as it can be done.
God wants you to be His hands and feet. He wants you to have the right attitude and perspective about your work, so that it can be your ministry. That's how you can represent Him in how you work from the heart. Whatever you do, do it all for the glory of God (1 Corinthians 10:31).